We respond rapidly and responsibly to storms, mudslides, floods, earthquakes, volcanoes, disease outbreaks, and more.
On the ground before, during, and after
We mobilize our disaster relief volunteers and our network of local and global nonprofits, corporate, church, and logistics partners when disasters strike.
Thousands of communities around the world are affected every day by natural disasters, disease outbreaks, and conflicts. This leaves the most vulnerable people in urgent need of help to survive and recover. Historically, those with a background of working in a country alongside local communities are best suited to support relief efforts quickly and efficiently.
Acting fast before, during, and after an emergency and collaborating creatively with diverse partners has meant we can assist the vulnerable when some of the greatest disasters strike. 
We also build the capacity of our local staff and volunteers to respond quickly and efficiently and work with impacted communities to help them build back better and become more resilient. 
Project Goals
To protect the vulnerable following disasters
To mitigate further or secondary disasters
To provide access to clean water where needed
To help impacted communities build back better
Expected Outcomes
Reduced risk of human trafficking
Reduced likelihood of a second disaster striking due to contaminated water, like a cholera outbreak
Strengthened resiliency in the impacted community
New Partnership with The Salvation Army!
With our new partnership with The Salvation Army in Canada, our volunteers will be ready to efficiently respond to emergency disasters in their local communities and provinces across Canada!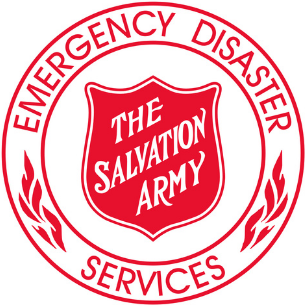 Currently Responding to St. Vincent
World Hope International is working with the St. Vincent Ministry of Foreign Affairs and Foreign Trade to respond with clean water and emergency relief supplies – and you can support this response with a gift today.
Currently Responding to Freetown Fire
WHI is on the ground responding and coordinating with the Sierra Leone Government to help people affected by the fire in Susan's Bay.
Cyclones
Cyclone Gita: Islands of Tonga
Cyclone Roanu: Sri Lanka
Dengue Outbreak: Marshall Islands
COVID-19 Pandemic: World Wide
Ebola Outbreak: Sierra Leone
Earthquakes
Earthquake: Ecuador
Earthquake: Haiti
Earthquake: Nepal
Earthquake: Papua New Guinea
Floods
Midland Floods: Michigan
Flood Relief: Louisiana
Hurricanes
Hurricane Dorian: The Bahamas
Hurricane Florence: North and South Carolina
Hurricane Harvey: Houston, Texas
Hurricane Matthew: Haiti
Hurricane Michael: USA
Hurricanes Irma & Maria: Caribbean, Florida, and Puerto Rico
Humanitarian Disasters
USNS Comfort (Spring 2019)
USNS Comfort (Fall 2018)
Mudslides
Mudslides: Freetown, Sierra Leone
Tropical Storms
Tropical Storm Tembin: The Philippines
Typhoons
Typhoon Haiyan: Philippines
Typhoon Mangkhut: The Philippines
Typhoon Yutu
Volcanos
Mount Mayon Volcano: The Philippines
Volcán de Fuego: Guatemala
Wildfires
West Coast Wildfires: USA
2020 Bushfires: Australia
California Wildfires: USA
In 2019, we celebrated our emergency response impact.
Water filters distributed to families in Mozambique
Individuals received solar-powered energy in the Bahamas following Hurricane Dorian