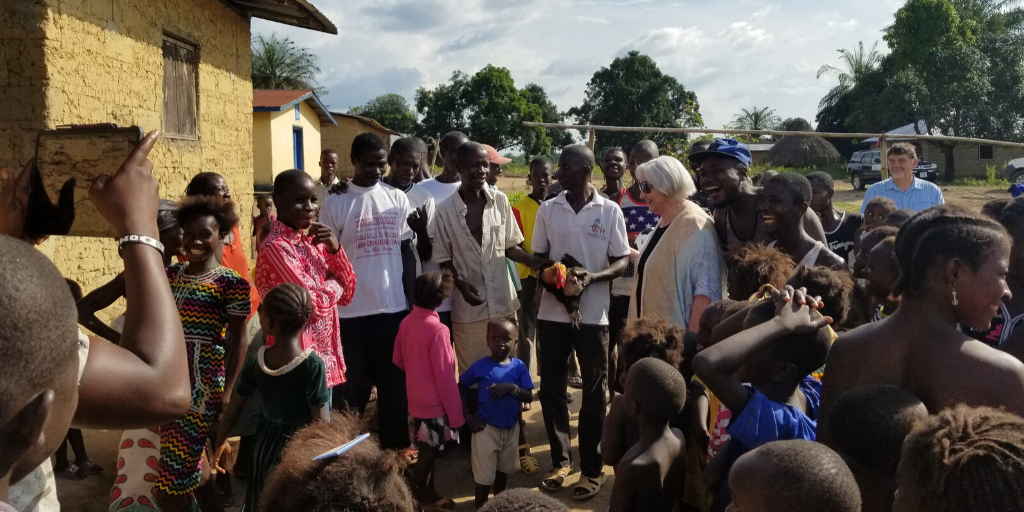 Paving The Way To Peace
Last month, I sat down with Dr. Jo Anne Lyon, founder of World Hope International. We discussed the ways she has broken down barriers and has been a powerhouse in bringing sustainable and lasting change around the world.
Jo Anne is General Superintendent Emerita and Ambassador of The Wesleyan Church. She has helped to alleviate suffering and injustice in over 30 countries. She holds a Masters Degree in Counseling and holds 5 honorary doctorates.
Here are some highlights from my interview: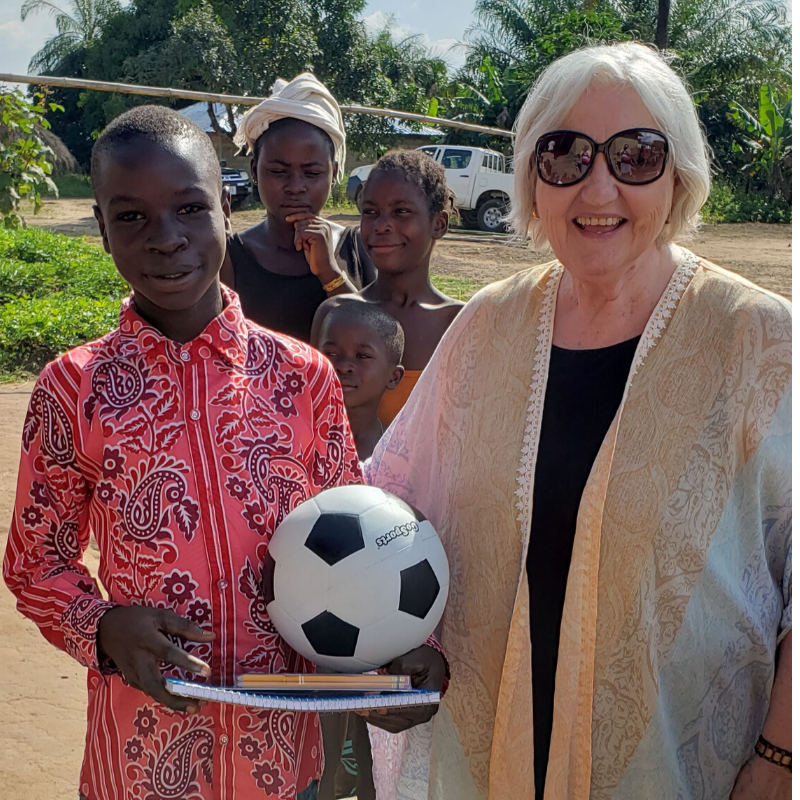 "Sometimes it's not about the food or clothing you bring, but it's about presence. Being present is powerful."
Growing up in a segregated neighborhood in Oklahoma fueled Jo Anne's passion to begin her fight against injustices.
Broken by the news of the war (1991-2002) happening in Sierra Leone and knowing that 250,000 individuals were living in refuge camps, Jo Anne showed up and brought medical teams to help. Jo Anne's presence was powerful and showed locals they were not forgotten. She made sure their voices were heard and she paved the way to peace.
Jo Anne wants to intentionally invite people into the greater vision God has for all of us. It takes all of us to impact the world and we can't be afraid to ask people to join us in the fight. We have an incredible opportunity to help people find their role to push toward global impact.
When asked for advice for those of us ready to 'step-up' and make a difference Jo Anne explained the importance of partnering alongside established organizations. She emphasized the importance of working together rather than independently and also reminded us of the necessity to educate ourselves about the world.

 
When you don't see instant results, keep persevering. We want to fix things immediately and don't like when things break, but we need to keep walking alongside people. Jo Anne reminded us to think long-term and see the big picture.
Jo Anne ended with a powerful story of a mother and daughter from Sierra Leone whose arms were chopped off during the civil war when the mother tried to protect her 5 yr. old daughter. A generous individual partnered with World Hope to provide this mother and daughter with prosthetic limbs. This mother's life was radically changed forever and when she tells her story she says, "My scars do not define me, but I define them."
Jo Anne concluded the conversation by emphasizing the importance of dignity. We don't do development work for the numbers or the attention, but because we want to empower people.
You can view the original interview recording on Facebook.
To support the work of World Hope around the world, make a gift to The Hope Fund, which helps us help others when and where it matters.