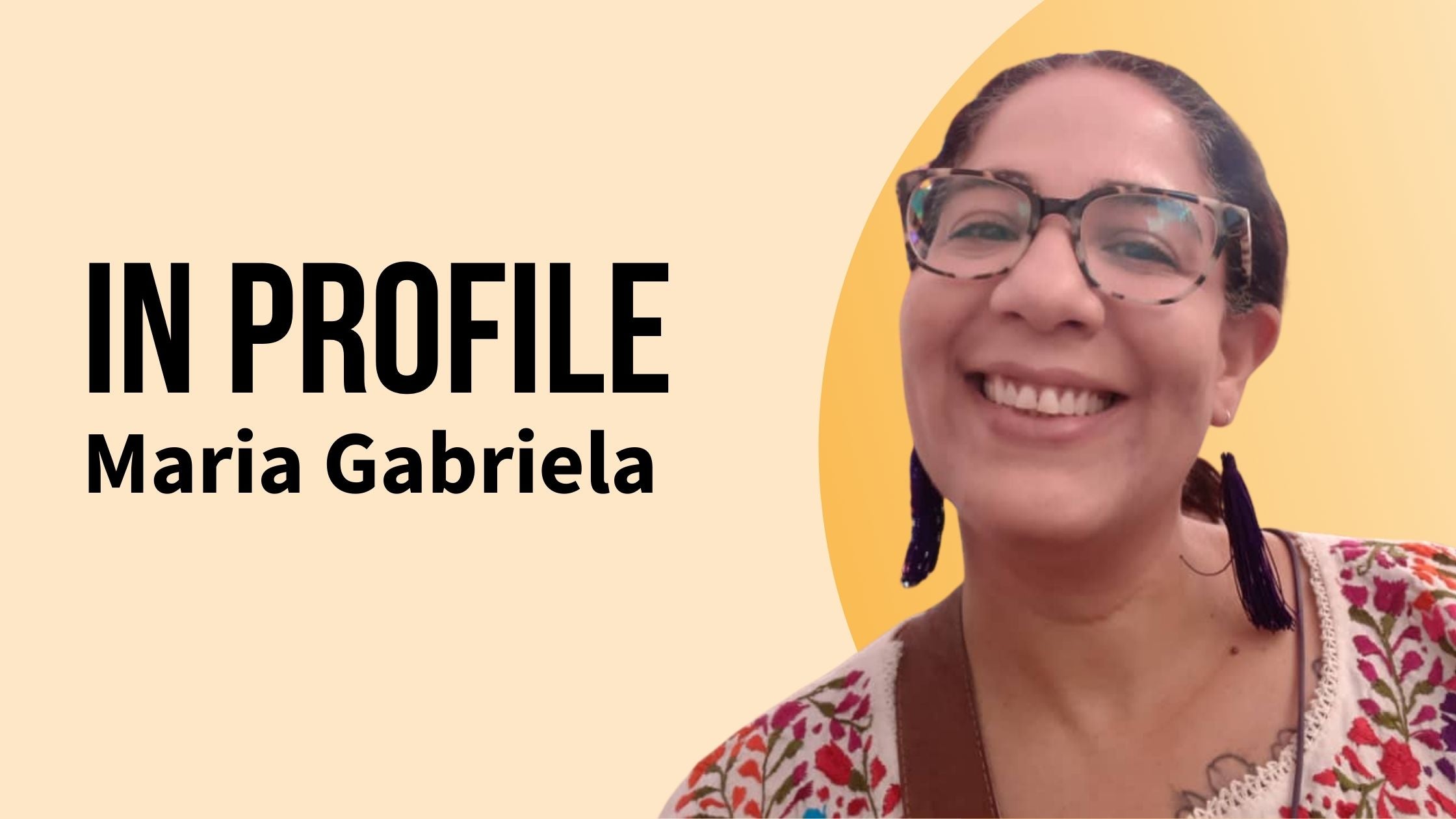 In Profile! Maria Gabriela
Earlier this year we welcomed Maria Gabriela into the World Hope International (WHI) team! Her rich background in electrical engineering, policymaking, management, and leadership in both the private and public sectors, brings true depth to our Clean Water & Energy projects.
  Read Maria's own words about how she ended up working in WASH (Water and Sanitation and Hygiene), her vision for women engineers, and what she sees as the future of WASH and WHI.
Can you tell us about yourself and your career leading up to joining WHI?
My name is Maria Gabriela, I am Venezuelan by birth. I am an electrical engineer.
I did my first degree in Brazil, Electrical Engineering. I did my master's and started my Ph.D. in the UK but couldn't finish it because I was called back home to work, to serve in the government, in the electricity sector in my country. When I was working there I was called to take charge of the operation of the transmission network expander along with the whole country. At the same time, I was placed on the board of directors of one of the biggest electric companies in Venezuela. In 2006 I was named the president of that company. Two months later I became the Deputy Minister of Energy in Venezuela, and I stayed president of the company until 2009 and Deputy Minister until 2010.
When I left The Ministry of Energy in 2010 I crossed the line to the other side–instead of doing public policy design, I was doing public policy control and monitoring. So, I got experience from both sides. I was recalled again to be Deputy Minister of Energy and president of another electricity company to do very specific things–which I did until 2012. Then I left the government at the end of that year.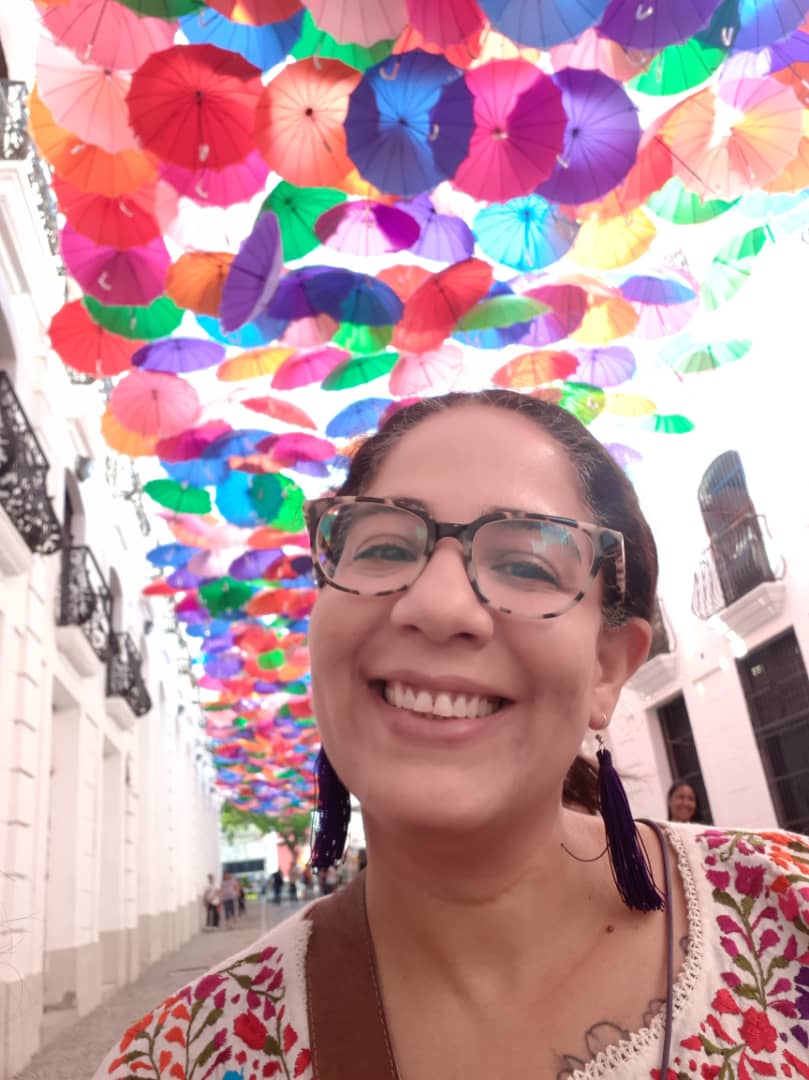 From there I have been helping in different areas of international cooperation and even working with survivors of violence. Then I came to WHI!
I just arrived in WHI Sierra Leone at the end of June this year, but I started working with them at the end of April from my home country, Venezuela. I did some work those months remotely and then I got here to Sierra Leone. Now I am the Director for Water and Energy in West Africa for WHI, which means water and energy projects–including WASH–for Sierra Leone and Liberia.
What do you do at World Hope International?
I am the Director of Water and Energy. Water is a very well-established part of WHI here, especially here in Sierra Leone, and our WASH team is very strong. I am here to give them a hand with my managerial experience–to support them as much as I can in different areas–and also to try to expand our span into the energy sector. So it is supporting the WASH team and all the water projects, and in parallel procuring new energy projects.
I have been an engineer for almost 30 years and I wanted to do some good. I have been a public servant all my life and now I have the freedom to explore the world in a new capacity. I am so happy to be here, to be able to share my knowledge. I have a lot to give and I'm excited to do so!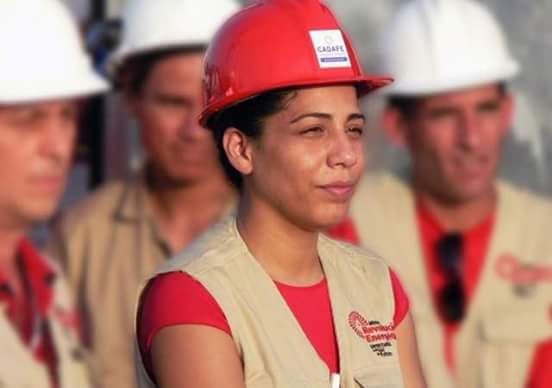 What inspired you to become an electrical engineer?
It's complicated because actually, it wasn't my first choice. I wanted to be a ballerina, a classical ballet dancer. I have studied ballet since I was four years old. Then I wanted to be a doctor like my mother, then a historian like my father, and then I wanted to be a lawyer. And then I landed in engineering because I am good with sciences, mathematics, and physics. I landed a scholarship to do engineering in Brazil and then there I was–and I loved engineering afterward. It was in me but I didn't know it; I only realized it when I started it.
What are you most proud of in your career?
I left the academic world. I was doing my Ph.D. in the UK and thinking after that I was going to work in the university to teach. And then I was called upon to do public service and I was a public servant from 2003 to 2012, almost 9 years. Those nine years were maybe the best nine years of my life serving with very good people, very committed people. We helped a lot of Venezuelan people. And I think we did good. We are here to share our knowledge for the good of humankind so I see myself as a servant; a public servant and a servant of God. That is why I am here. I am very proud of what I did as a public servant while I was in Venezuela, my country which I love so much.
What are some of the big issues the WASH sector faces?
The biggest issue is funding and political commitment. I think governments need to commit more. It's not just the work of the multilateral cooperation institution or the NGOs like us, it is also a policy issue. The two challenges I see is getting more funding for WASH, especially, because it gets more and more expensive every day because of the increasing prices, geopolitics, and so on, and getting more involvement from the government is crucial because those systems need serious monitoring and the communities need serious cooperation from their government to keep those systems going. Normally NGOs don't get money to do that so it is up to the communities and the government to take on that task. And for that, you need money and political will.
As a female in engineering, what are some of the biggest challenges you face?
We live in a patriarchal society. It is worldwide. It's not just in Venezuela or Africa, it's everywhere, and engineering is normally a career for men. So I am a woman in a man's job so to speak. That's just the phrase that kind of suggests the challenges of it.
You just have to try to put that aside and not concentrate on it that much. Because then it gets into your skin and you keep being either worried or mad because you feel, maybe, mistreated or maybe misunderstood. You know it is a gender issue definitely because it is a patriarchal scene all around and in engineering in general.
Do you have advice for young people wanting to use their interest in the STEM field for Humanitarian Aid?
I have seen it happening in Africa a lot, young boys and girls, especially from Europe and the United States, coming here to lend a hand fresh from university. I think that is a good example. I would tell them just to keep doing it because we need it. If you are fresh from university, you want to gain some experience, and you want to have a very nice cultural experience, come aboard and lend a hand. I think it's the best thing to get experience, to know different cultures, to broaden your horizons, and you will become a better person. I am pretty sure about that.
What about the future of WASH and WHI's role in it are you most excited about?
I think WHI has set a very high bar, a very high target in terms of becoming an example for WASH projects and programs they have developed in Africa. I think the future is bright, I think it is ambitious, but it is also full of passion about serving with God's help––with God in their hearts. I have seen amazing things going on in this organization. The way people help in different areas, not just in engineering but in gender, protecting children, anti-trafficking, protecting people living with disabilities, tending to medical needs, and especially the WASH program that I work for. I think our managers have really high hopes that we will rise to that challenge to help as many people as we can. So we will do our best!
Clean water and the power it has to transform communities and the lives of individuals is an important part of World Hope International's work around the world.
You can support WHI's efforts to empower, protect, and build resiliency around the world by giving to The Hope Fund.