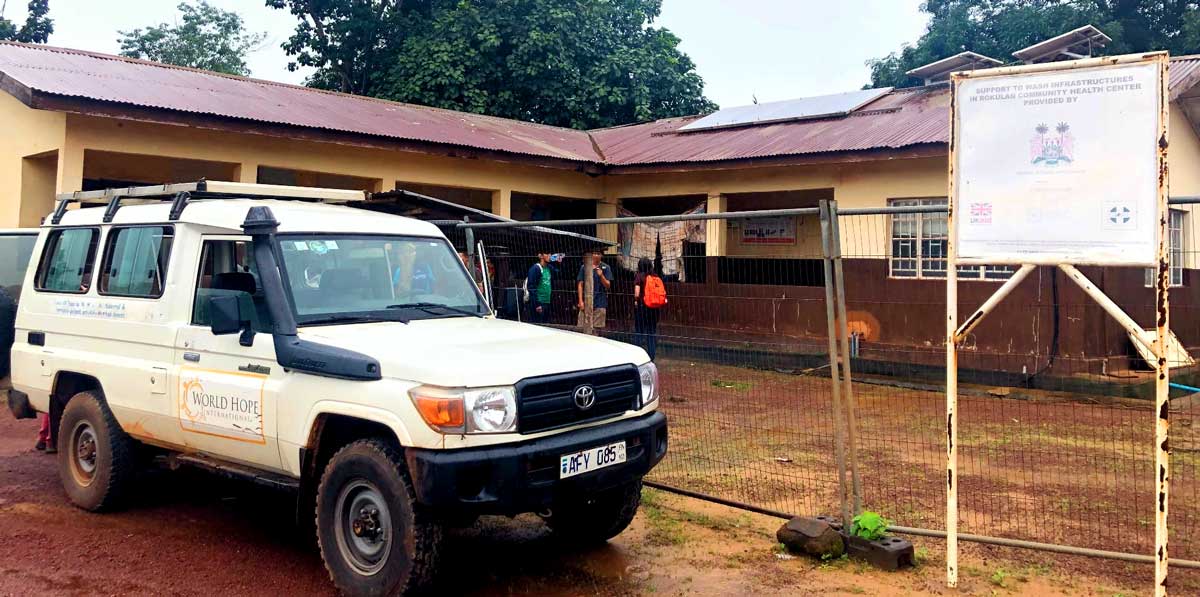 A Test that Saves Lives
For many years now, World Hope International has been partnering on social ventures with students from Lehigh University in the USA and Professor Khanjan Mehta, spinning off a number of technology-based social enterprises in Sierra Leone, Cambodia, Mozambique, Zambia, and elsewhere. Last year, World Hope began formally working with them in a Global Social Impact Fellowship.
As part of the fellowship, we provide the necessary space, staffing support, and local network connections to ensure success of projects, conducting workshops to demonstrate and train on the innovations.
It has been an excellent opportunity for our field staff to become more creative, more entrepreneurial, and better problem-solvers. We also often bring in interns from local universities who partner with Lehigh students on these new ventures, and these interns gradually become experts and later assume leadership roles in running the independent businesses that emerge from the collaboration.
One of these enterprises is the Ukweli Test Strips project. Urinary Tract Infections (UTI's) and Preeclampsia are health issues that significantly impact day-to-day life, especially in rural regions of Sierra Leone where hospitals and clinics can be difficult to access and limited in in resources–and unfortunately, current screening and treatment options are insufficient.
That's why the Lehigh students, in partnership with WHI, have been working to develop the low-cost Ukweli Test Strips that screen for both Preeclampsia and UTIs. The test strips work by identifying biomarkers in urine, and the team of students are now producing and distributing the product to communities by partnering with Community Health Workers.
In August, students again spent a month on the ground in Sierra Leone, this time getting the enterprise set up, the marketing license approved, and the first employee for the venture trained and contracted. They also travelled throughout the countryside listening to both community health workers and medical professionals in the surrounding hospitals and clinics; introducing the product and conducting trainings; and creating avenues for the test strips to be marketed and vital, life-saving information about UTIs and Preeclampsia to be shared.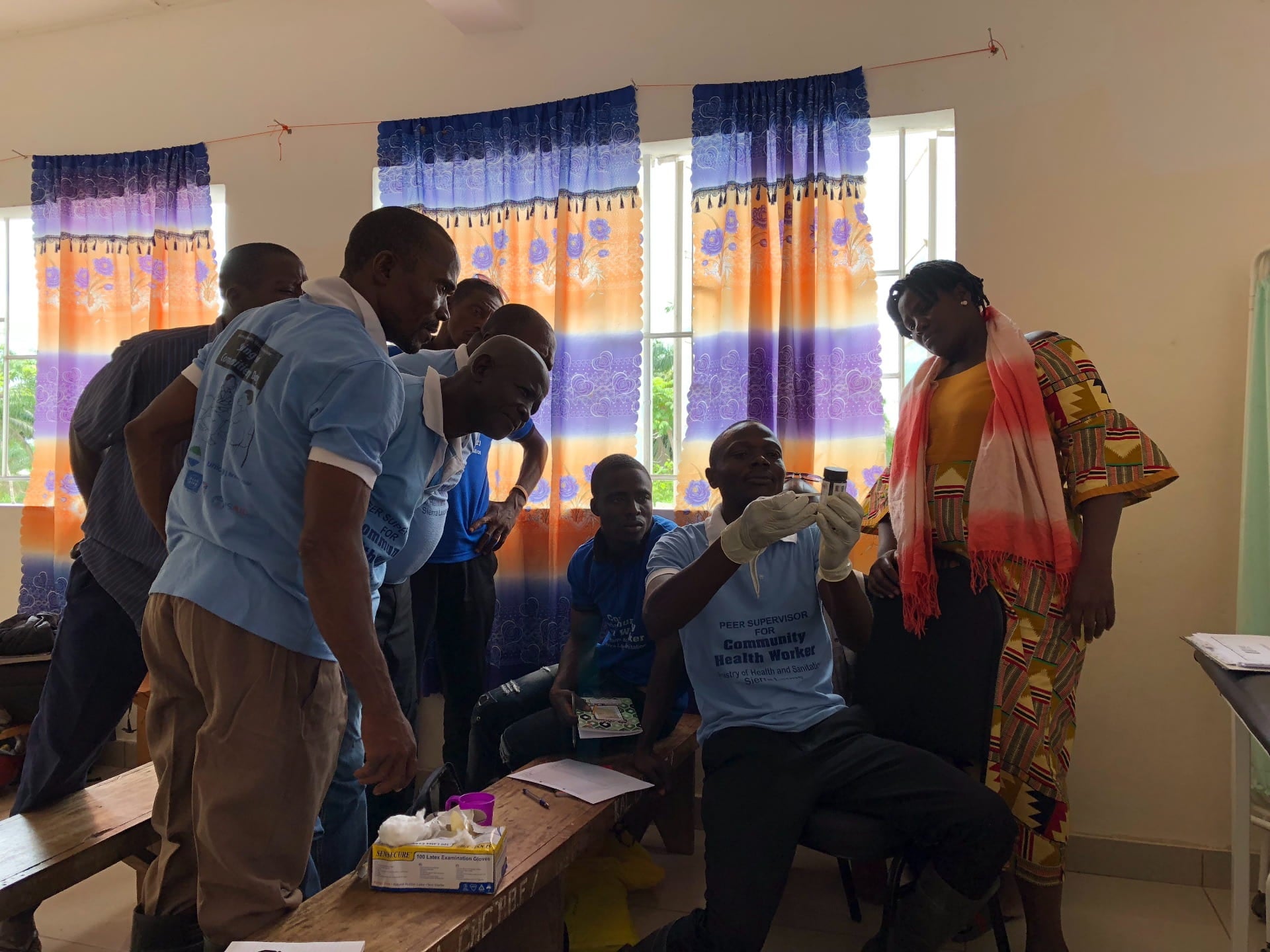 "I remember telling a CHW who was also a tribal birth assistant [about Ukweli] and how excited she got that she could provide better care and have a better monitoring system for women in her community," shared Cassidy Drost, who spent three weeks in Sierra Leone in August 2018 developing the product. "One of the main goals I developed after visiting and traveling from clinic to clinic is to see Ukweli test strips empower the CHW, making their job more efficient and allow them to provide more services, especially to women who can't make the long trip to the clinic. CHWs already serve as a powerful figure in their communities, Ukweli just wants to optimize their ability to care and assist their community members."
"Community Health Workers are volunteers, who without regular income conduct first aid, test for malaria, and refer their fellow villagers to healthcare facilities. Community Health Workers are the bridge between the people and the clinics," shared Naakesh Gomanie, another Lehigh student involved in the Ukweli Test Strips project. Naakesh continued, explaining, "They are integral in addressing last mile distribution challenges that disproportionately affect populaces living in rural villages. So how can Ukweli help? Through Ukweli Test Strips, we aim to empower CHWs by providing a supplemental income in the form of selling our strips. I remember speaking to over 50 CHWs at the Kamabi health clinic. We were introducing Ukweli and I watched as their faces light up at the thought of helping their neighbors and getting compensated while doing so."
Current test strips in Sierra Leone only offer screenings for Urinary Tract Infections, whereas Ukweli's strip is able to screen for both UTIs and Preeclampsia on the same strip. By providing the strips to the CHWs, they can go directly into communities and help pregnant women when and where it matters.