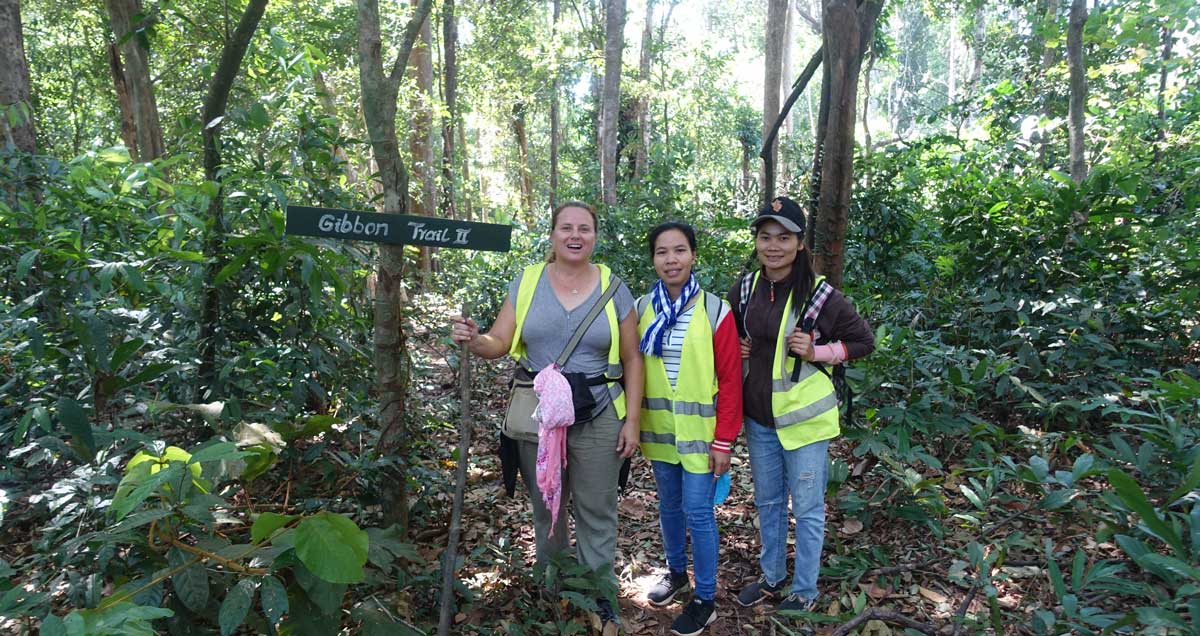 Wildlife Based Tourism
World Hope International (WHI) is excited to share about its management acquisition of the Jahoo Gibbon Eco-Tourism Camp, which is located in the beautiful mountainous region of Mondulkiri, Cambodia.
From this boutique jungle accommodation, tourists can take a guided tour led by a local Indigenous Bunong guide, deep into thick rainforest to spot the rare 'Southern Yellow-Cheeked Crested Gibbon' in its natural habitat. Equipped with a melodious musical call, these striking vibrant apes can be spotted in the lush Keo Seima Wildlife Sanctuary – known to be the primates last stronghold.
Partnering with the Wildlife Conservation Society (WCS), World Hope works for the Forest custodians, the local Indigenous Bunong, to help protect this unique Gibbon species, as well as foster a sustainable future for the community.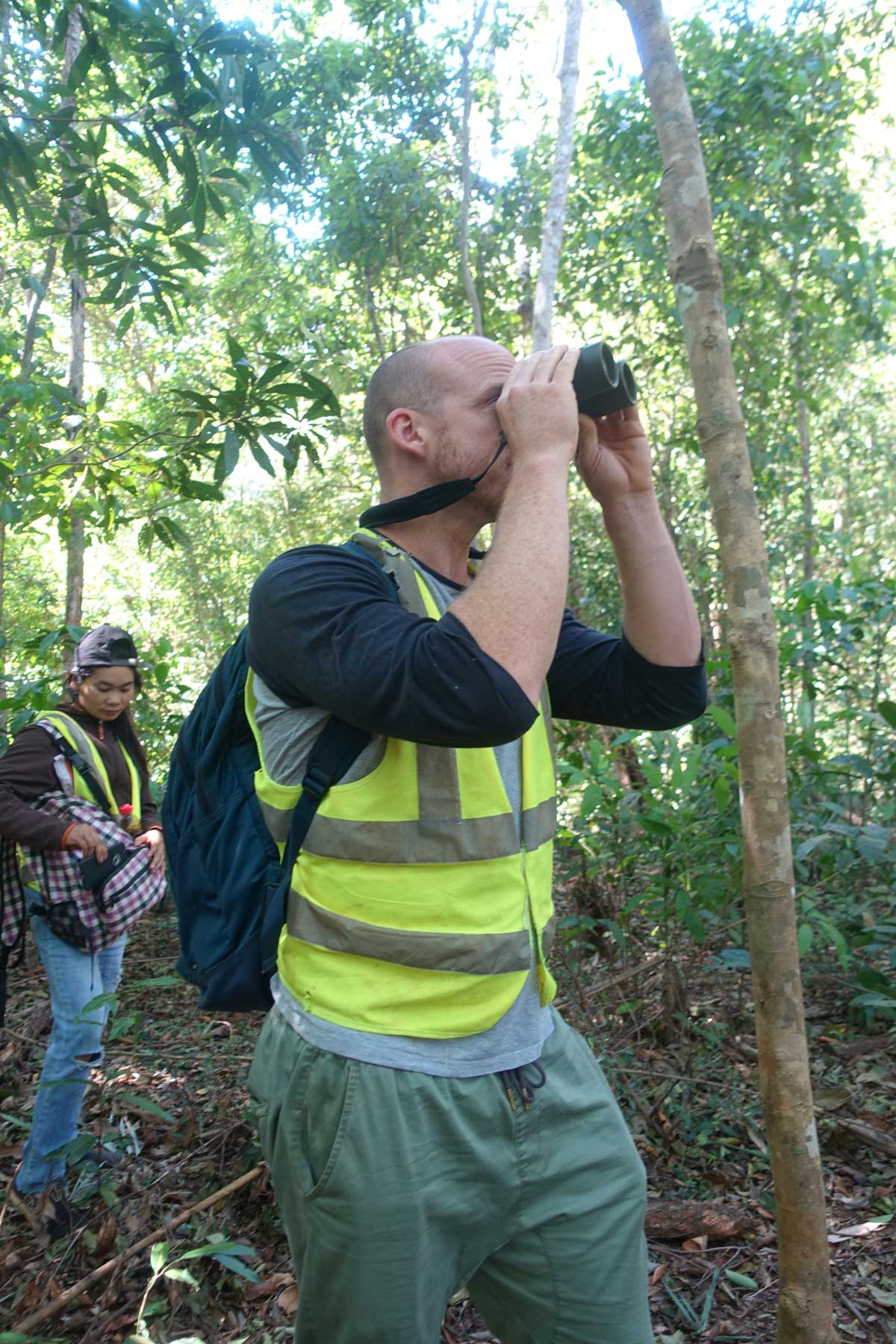 Respectfully adopting the Bunong word 'Jahoo' meaning female Gibbon, World Hope is working alongside the Indigenous Community Committee (ICC) towards a low impact, eco-tourism plan, enhancing both the previous business model and camp facilities for future visitors. WHI Eco-Tourism Manager Kyle Winney reveals that "The overall goal is to create a model of wildlife-based tourism that is successful in accomplishing both wildlife conservation and providing a means by which to support sustainable community development and serve as a model for replication throughout Cambodia."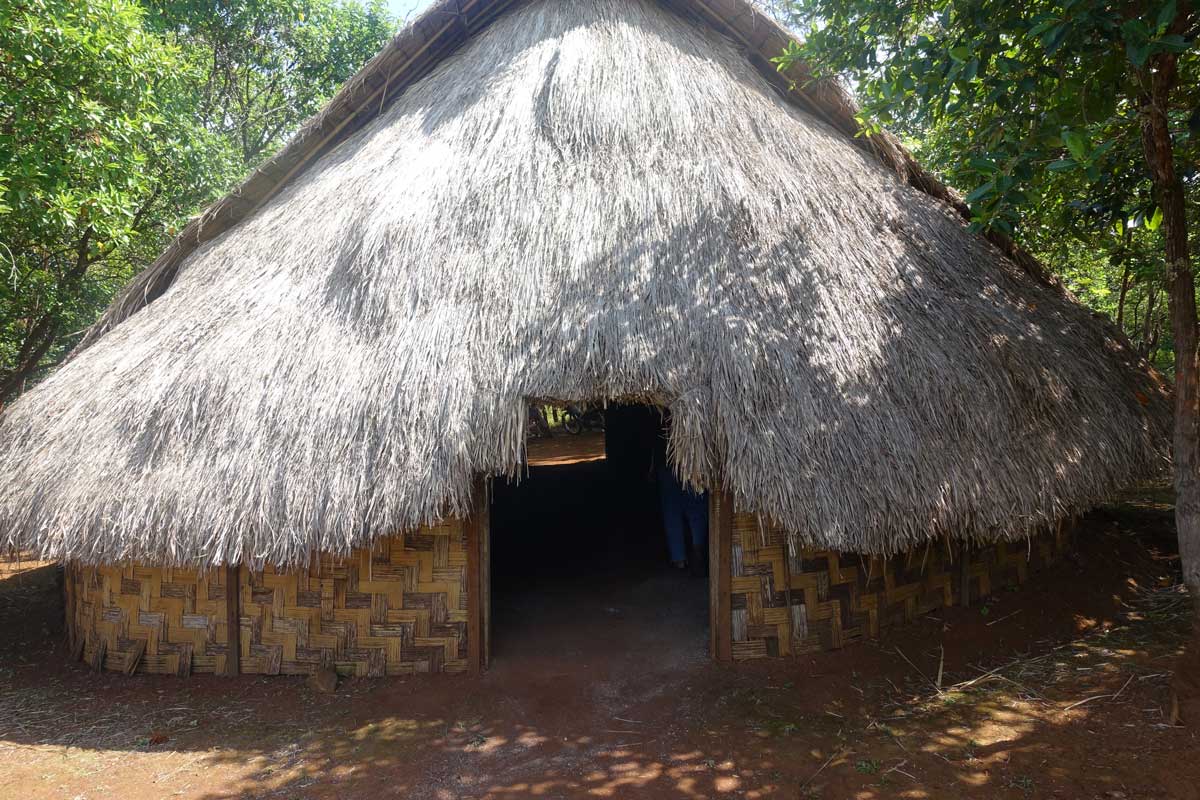 As a social venture initiative, all revenue remains in the community, staff are employed from the community, food, supplies and materials are purchased locally and a Community Development Fund (from tourism fees) supports sustainable development activities.
"The ICC are quickly recognizing that the forest and its wildlife, especially the gibbon, are an important community asset that needs to be protected, whilst Jahoo Gibbon Camp needs a sustainable business model to be successful in the long-term," says Kyle. 
Tourism fees are directed to a Community Development Fund (CDF), which is used by the community to improve local health, sanitation and education services. The fund is also used to support protection activities such as community patrols and boundary demarcation as well as conservation awareness raising in the community.
The fund links the protection of nature to the community's development resulting in improved attitudes and behaviors for wildlife conservation.
Guests can choose to sleep in a traditional Bunong house or in one of Jahoo's jungle tents.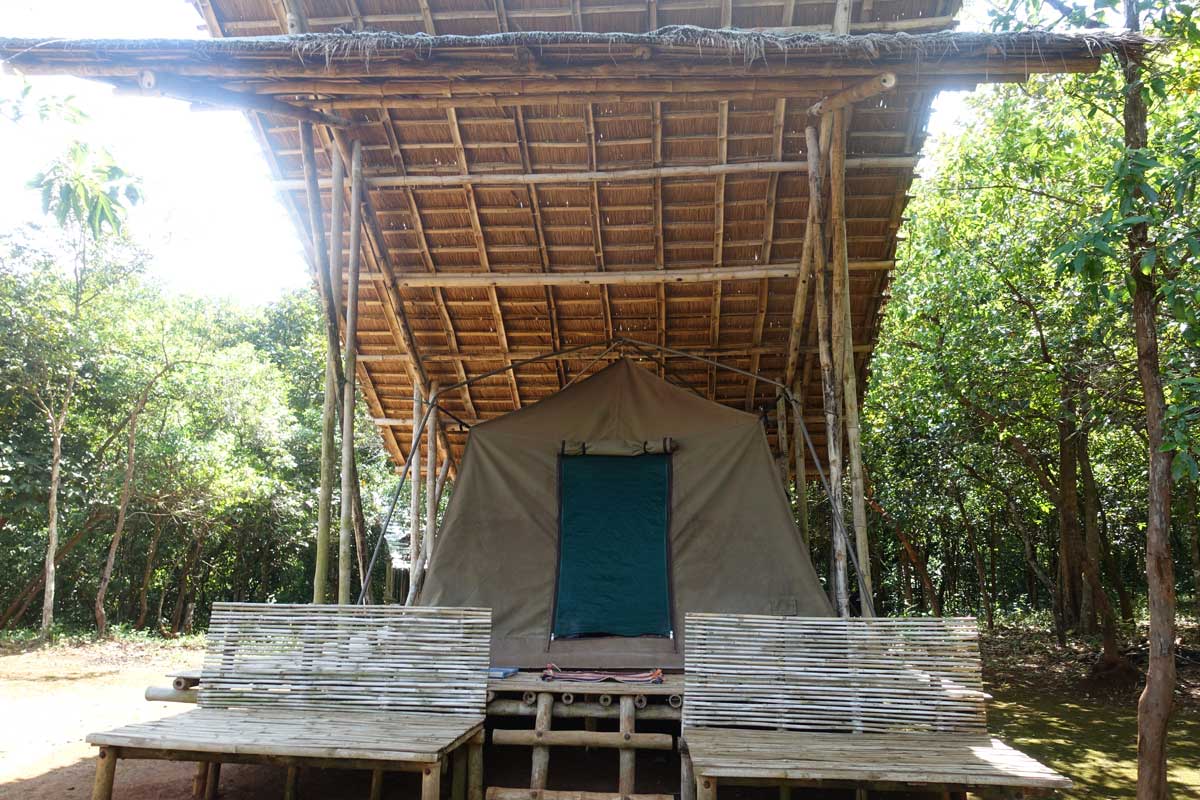 A Jahoo Gibbon Camp jungle tent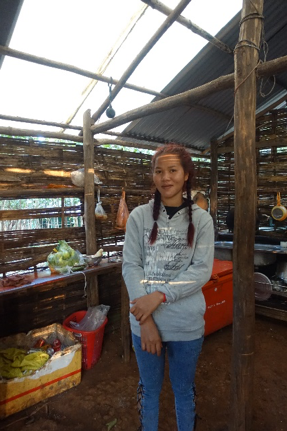 Jahoo camp cook: 19-year-old Nahn Kon shared, "I've seen a lot of community benefit thanks to Jahoo".
With a new ICC committee recently elected, Kyle eagerly recalls "It was positive to hear the ICC say that Jahoo benefits need to be recognised by the whole community."  Jahoo cook Nahn Kon says she has seen much benefit for the community since commencing employment with Jahoo, sharing that "The community has been able to pay back the loan for the community hall building, people have been able to afford to buy ploughs for the rice fields and there are more jobs for locals at Jahoo." Kyle adds "The ICC also want a stronger representation of Bunong cultural heritage at Jahoo – the use of traditional materials will be integrated into building design, and folk stories will be incorporated into the tour itineraries."
Since WHI's management appropriation, new business processes are already taking shape with the implementation of a new online booking program, new financial systems and the appointment of Bunong campsite manager Chanhea Ten.
Working closely with the ICC to develop their role as community leaders and build foundations for community-led action towards transformation change, Kyle looks forward to seeing more consistent work and improved skills for local staff, "more job opportunities will come as business improvements are made and tourists visits increase, this will also lead to more local development activities through the CDF."