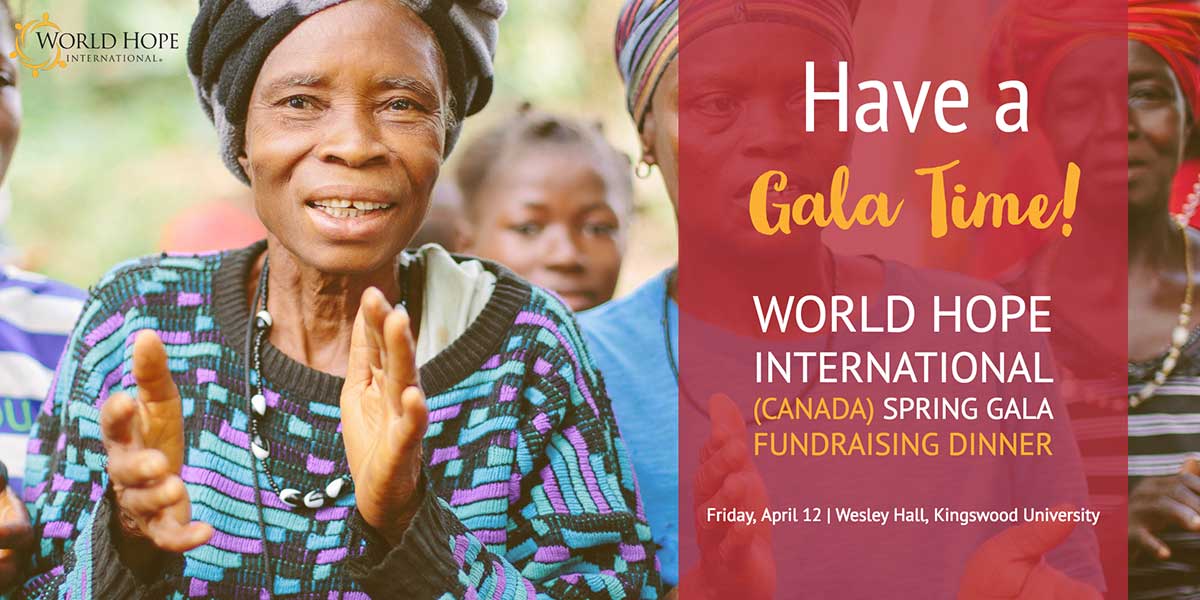 Spring Gala 2019
Event | Fundraising Dinner
Join us for the 6th Annual World Hope International (Canada) Spring Gala!
Friday April 12, 2019 | 6:00pm ET
Come hear stories about lives transformed this past year. Enjoy a complimentary meal and guest speaker, Haley Clark, Director of Anti-Human Trafficking.
The gala is a time to celebrate the lives changed through World Hope International this past year, and give generously for the upcoming year! We will take an offering at the end of the evening.
If you are interested in being a Corporate Sponsor, please reach out to Tanya Nace at: tanyanace@worldhope.org
[rtec-registration-form event=12203]
We look forward to having a Gala Time with you!