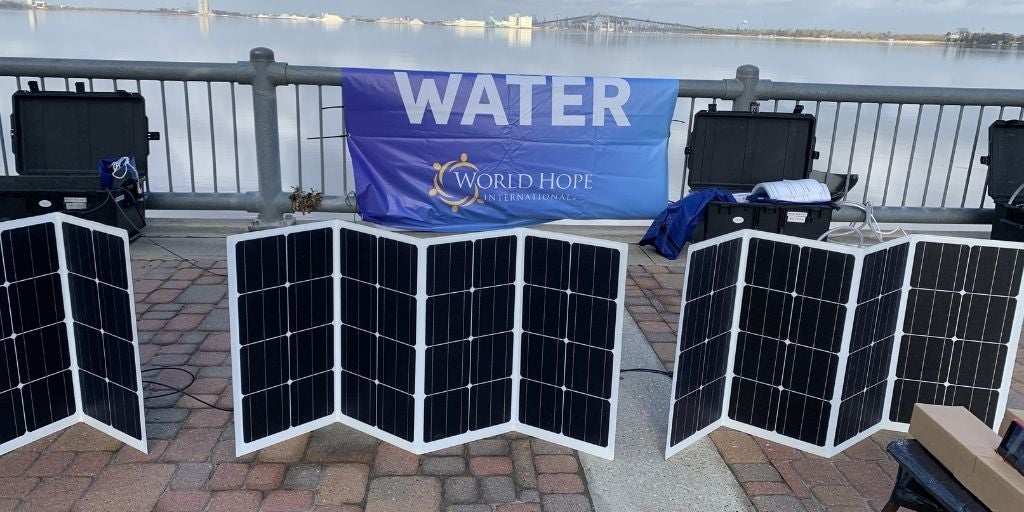 Volunteers drop everything and respond to Hurricane Laura
On Friday, August 28
th,
 Kurt Bandy received a phone call from World Hope International (Canada) asking if he could leave that evening for Louisiana to respond to Hurricane Laura's devastation. He had one hour to make the decision. Knowing on top of the 7 days of service, he had to self-isolate for 14 days coming home, Kurt dropped everything. By 8:00 pm, Kurt departed for his first disaster relief trip.
When the team touched down in Lake Charles, Louisiana, they met up with the rest of the team. They were immediately confronted with the devastation that took place. Kurt described the scene as overwhelming. Roofs were blown off, restaurants were collapsed, and roads were impassable. He said, " As I was driving in, I could start seeing things get worse and worse. When I pulled off the highway I was immediately faced with how bad it was. The most impacting scene that I can't shake is when we drove past a mobile home park, and the majority of the homes didn't have roofs. I looked behind me and saw the roofs blown across the highway and wrapped around trees – completely destroyed."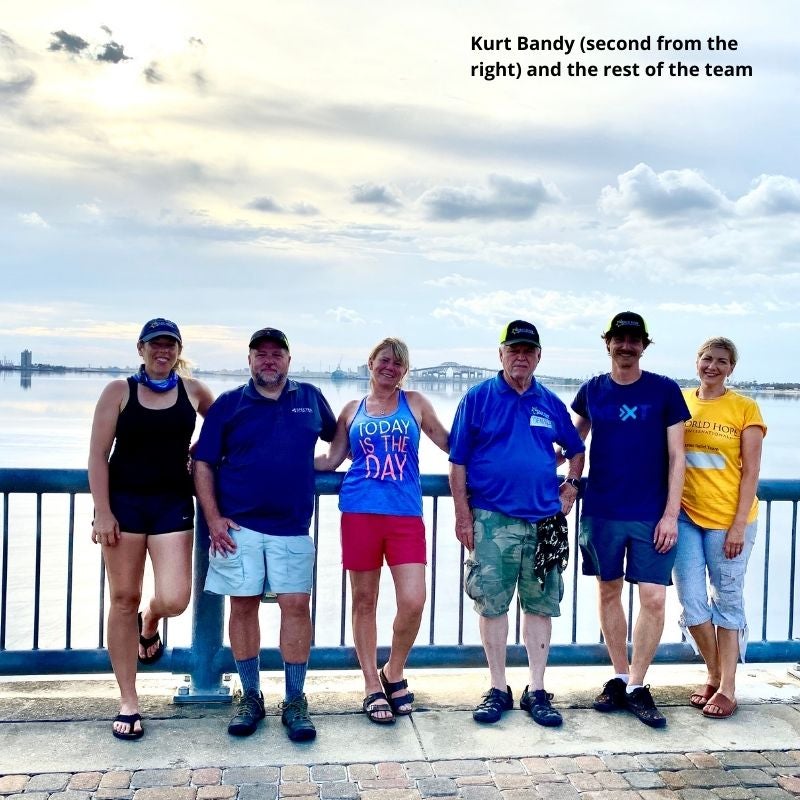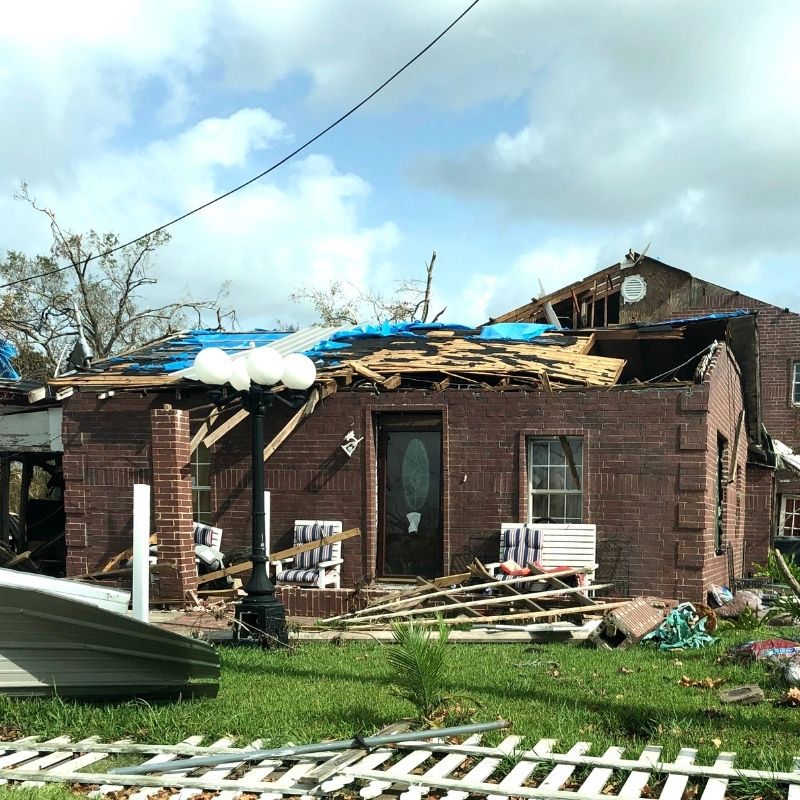 There was no running water, power, or air conditioning and the team worked in 40-degree weather. Lake Charles' main water sources were destroyed leaving the community with no freshwater. World Hope International has partnered with
Katadyn
and
Sol Relief
in our disaster relief efforts before and we came together again in Louisiana.
Using Katadyn water filtration systems the team produced clean water for World Central Kitchen to use for cooking as their team made 10,000 meals a day for members of the community. The team then produced water for residents of Lake Charles and were able to deliver water in a distribution line.
On top of clean water, Amazon provided emergency relief supplies including generators, cases of diapers, and tarps that we were able to distribute.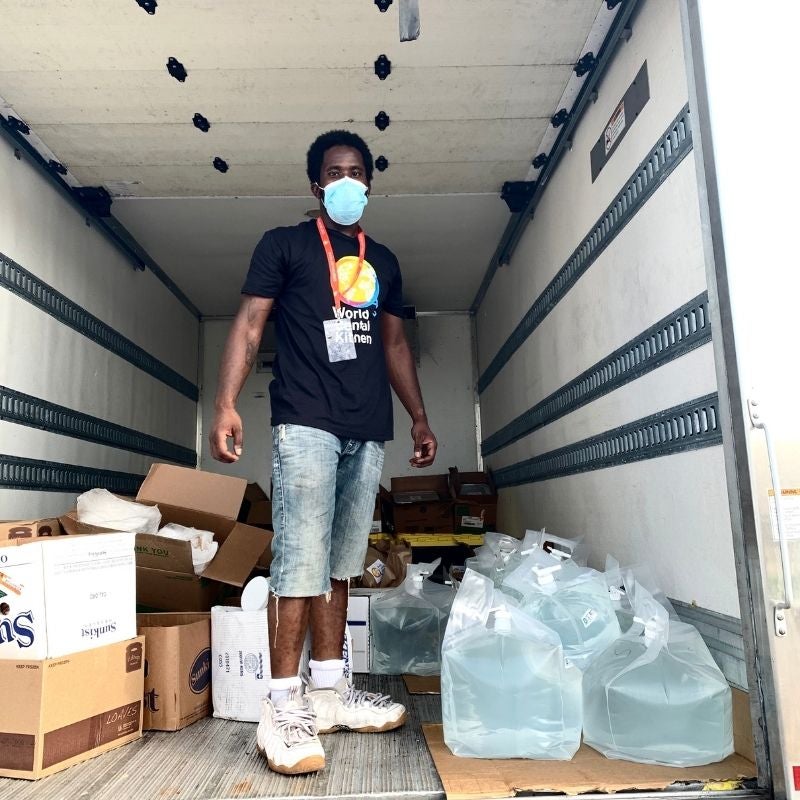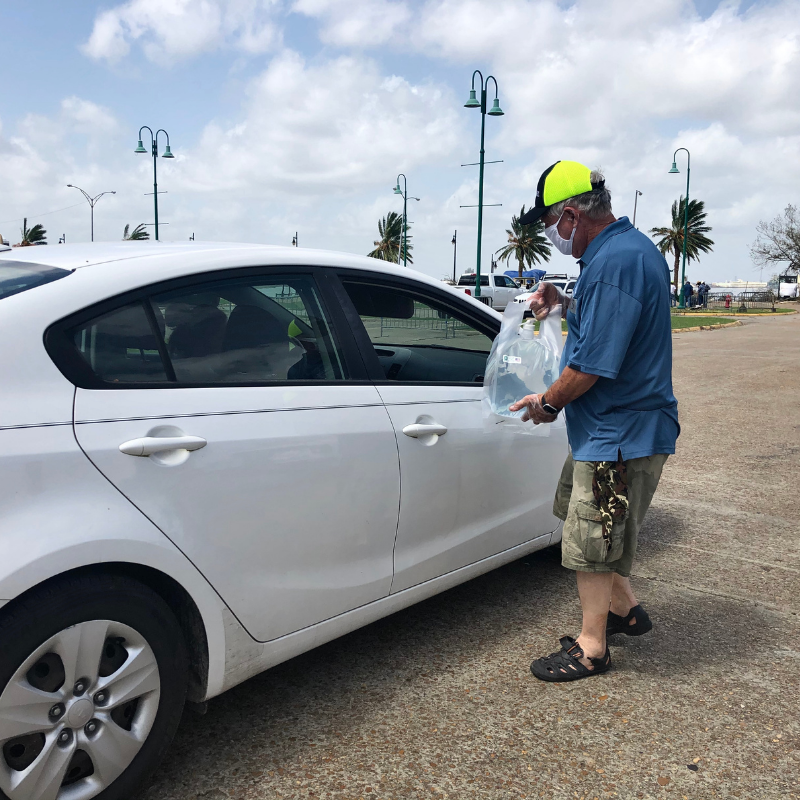 After 5-days, the team produced and delivered 5300 liters of fresh drinking water. "It's amazing to see the transformation of the water. We took dirty polluted water and turned it into drinking water. Not only were we making drinking water, but we were leaving a clean footprint behind." Pallets of bottled water were being shipped in, but our smallest bag of water takes the place of 20 disposable water bottles.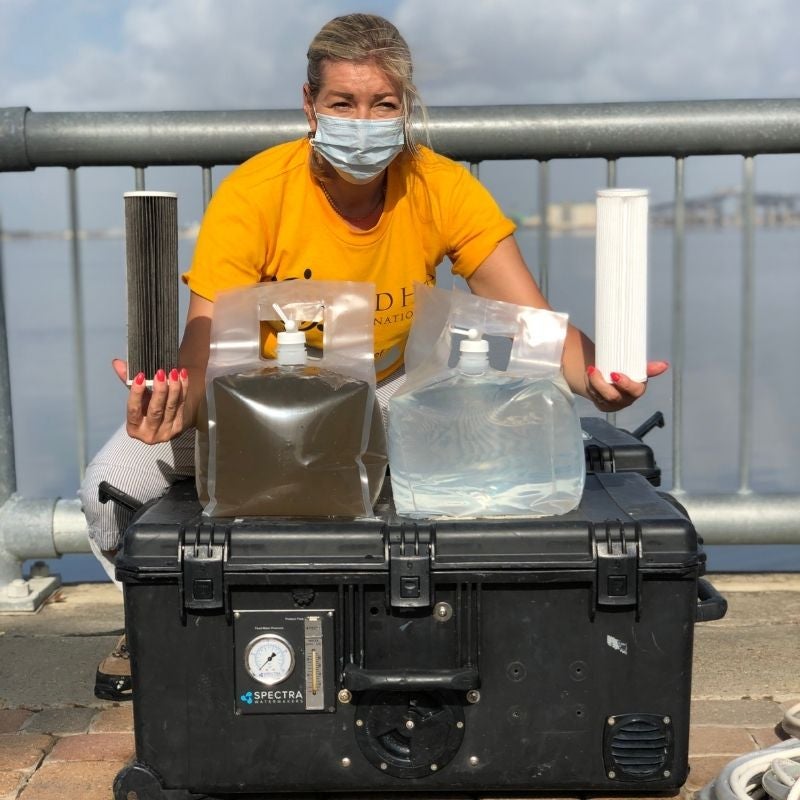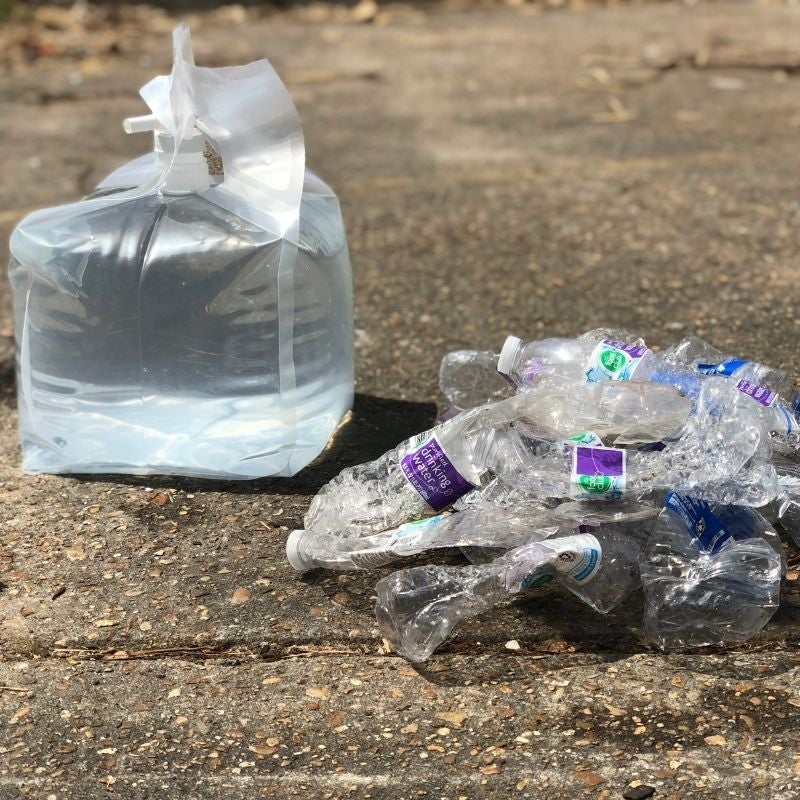 "I was amazed by the flood of organizations that arrived in Lake Charles; each organization offering something different. Electricians from neighbouring states drove in and worked non-stop to restore power. Landscapers, roofers, construction workers all came offering their services. You can't do this work alone, and
I loved seeing everyone come together to offer hope in dark times."
Being on the first-response team isn't glamorous, and there are many unknowns. Being a first responder requires resourcefulness, flexibility, and the ability to think creatively. Kurt explained that the best part of being a first responder is problem-solving. The first week on the ground is non-stop problem-solving. This team worked hard to come together to ensure they were producing the cleanest and safest drinking water.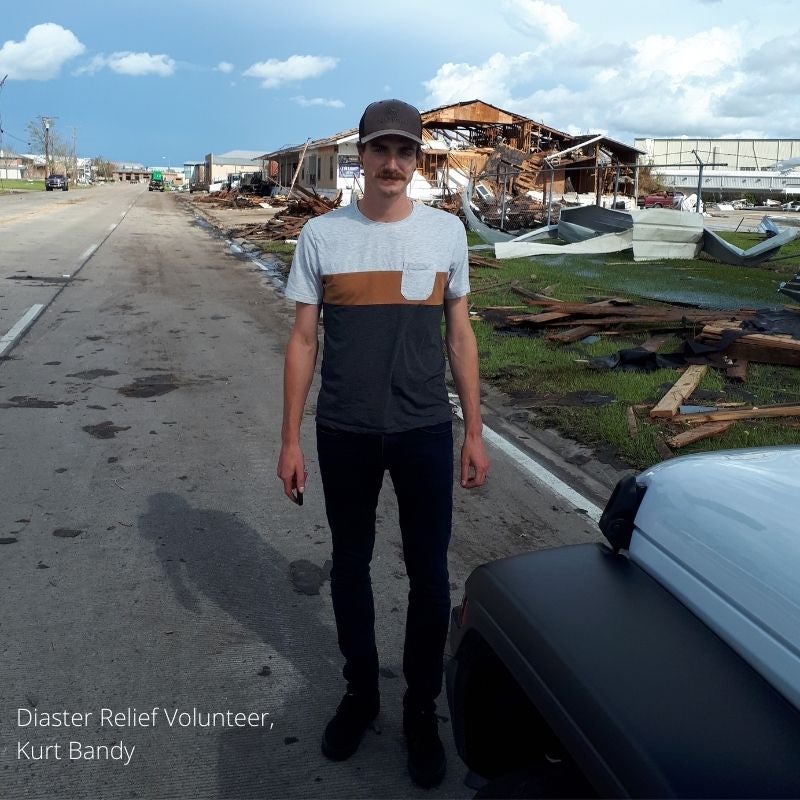 Stopping life for a week and going to an unsafe, uncomfortable, hurting part of the world on little notice with few answers is not comfortable; it is scary and hard, but that is part of what we do. This team offered hope to hurting people in need of help because people matter. Thank you volunteers, and thank you, faithful supporters. Together we are making a difference.
Responding rapidly and responsibly to disasters is made possible by the support of individual donors, churches, and organizations, as well as through our strong coalition of partner organizations and our amazing network of volunteers. 
Interested in joining the Canadian emergency relief response team? Email us! 
Give the gift of hope and donate to our emergency relief efforts. 
Pictures provided by Jen Hansard, CEO of Simple Green Smoothies