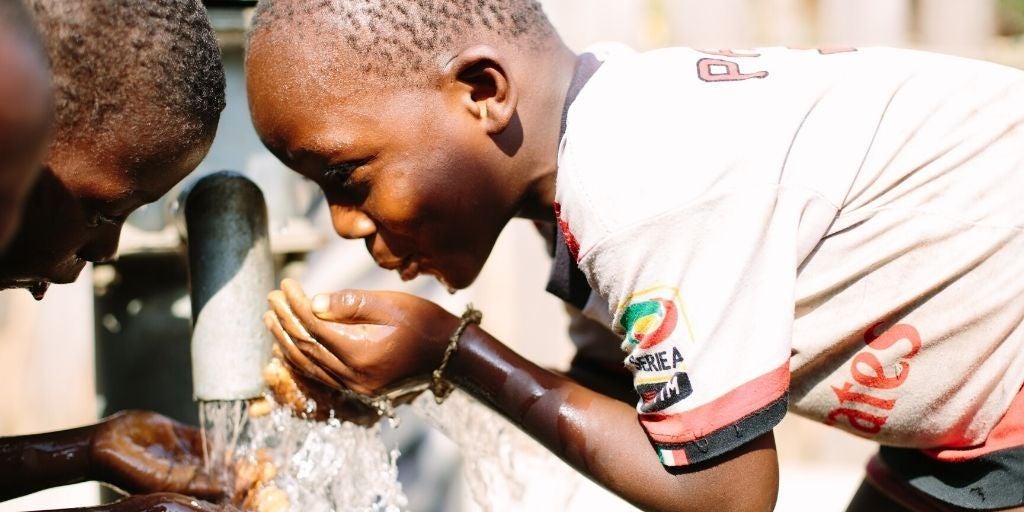 She's Our Inspiration
Lives are transformed when people come together. Read about how two churches combined funds to drill a well in Sierra Leone to provide clean water for 245 people.
Lois didn't know anything about World Hope or Nackawic Wesleyan Church when she saw the image that will be stored in her mind's eye forever: a cow standing in water. The picture showed a girl in Africa getting water from a dirty river and right beside her was a cow standing in the water.
Earlier, Lois had read an article sharing the importance of clean water. The article revealed that babies are at high risk of death when they are given contaminated water and that hygiene is directly connected to having access to a clean water source.  
She resolved that she would do something to make a difference and began talking to the ladies at her church about this newfound passion. It wasn't fair that small children were drinking and bathing in water that was full of animal waste. It wasn't fair that babies were dying because they didn't have access to clean water. It just wasn't fair.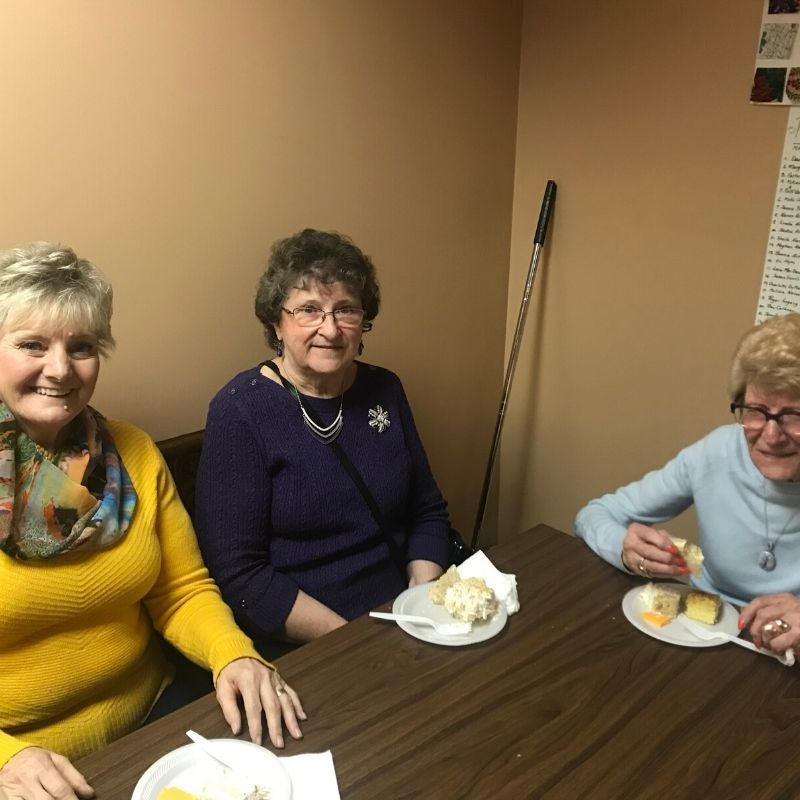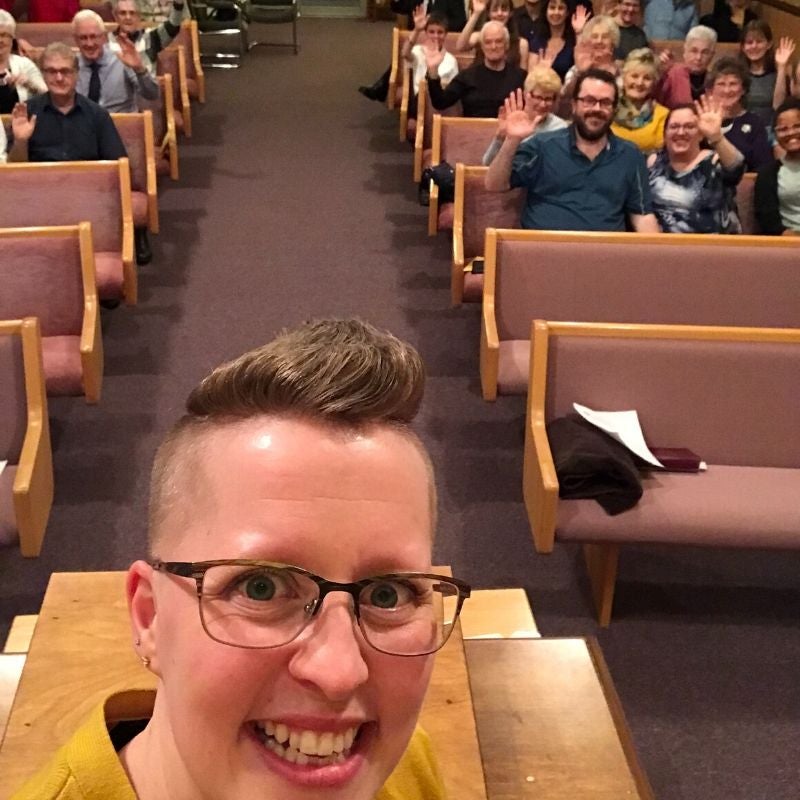 About an hour down the road, Nackawic Wesleyan Church was meeting to plan their annual Well Walk. Every year they walk the distance that a young girl would walk to fetch water to raise funds to drill wells around the world. This year they were wondering how they were going to raise $13,000 for a deep borehole well. Raising the funds had never been a problem in the past, but every year has its challenges. Nackawic Wesleyan Church had faith that God would provide the funds.
When I was talking with Pastor Ryan Farrell of Nackawic Wesleyan, he explained that his church enjoys participating in something beyond their community; each year they choose to support a global project.
At the same time that the plans for the walk were coming together for Nackawic Wesleyan, Lois and her friends at Fosterville Baptist Church began to raise money for a well, but they had no idea where they would send the funds. Then by word of mouth, they heard about Nackawic Wesleyan's well walk that had just finished. They reached out and asked if they could include their funds so that a well could be drilled. Can you believe that the exact amount that Nackawic needed to complete their well was the amount that Fosterville Baptist Church raised?
I had the opportunity to visit members of both churches and share pictures and celebration stories of their completed well in Sierra Leone! This well serves 245 people. By responding to the need for water, Nackawic Wesleyan and Fosterville Baptist have made a powerful difference together.
World Hope provides us with the opportunity to drill a well and give a better life for those who don't have the means to do it themselves
When I asked Lois's friends about this incredible story of God prompting her heart to give, they said, "She is our inspiration." 
"Everyone who drinks of this water will be thirsty again, but whoever drinks of the water that I give him/her will never be thirsty again. The water that I give him/her will become a spring of water welling up to eternal life" (John 4:13-14).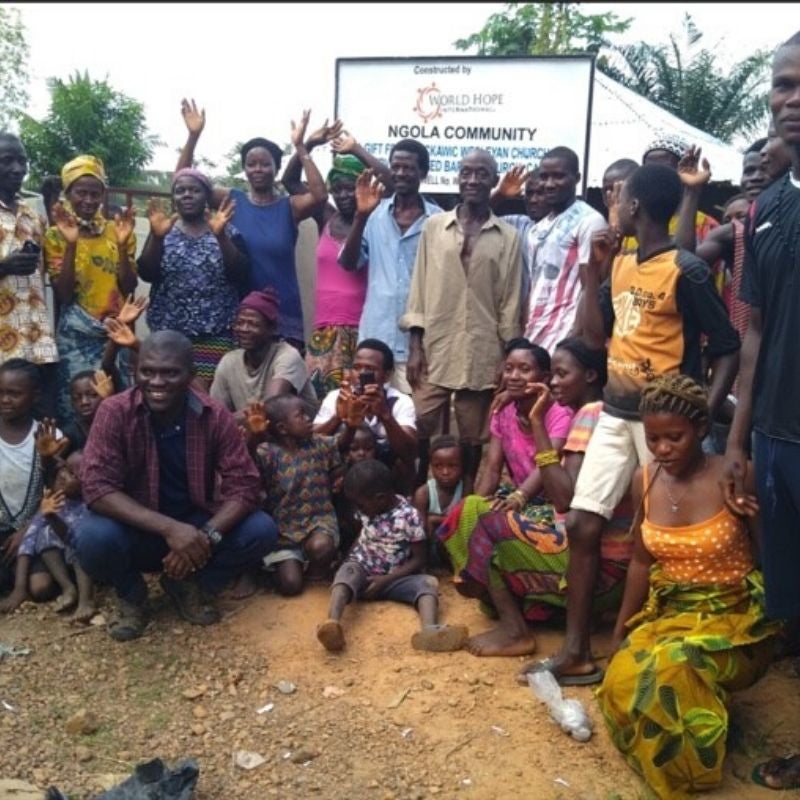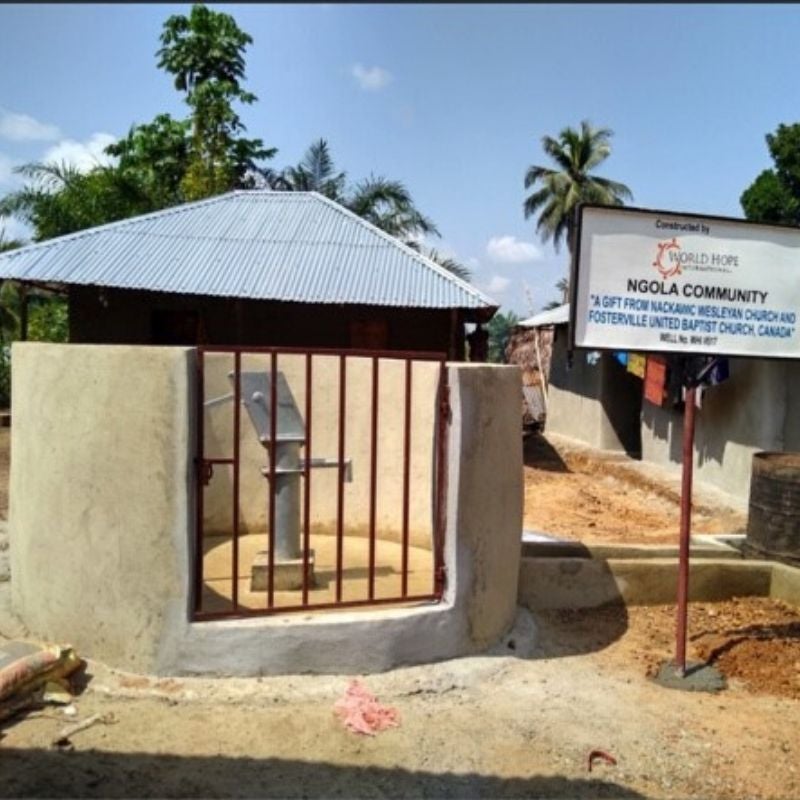 Learn more about the impact of access clean water and explore WHI's well projects here.                                                                                                                          You can also support the work of World Hope by giving a gift to the Hope Fund today.