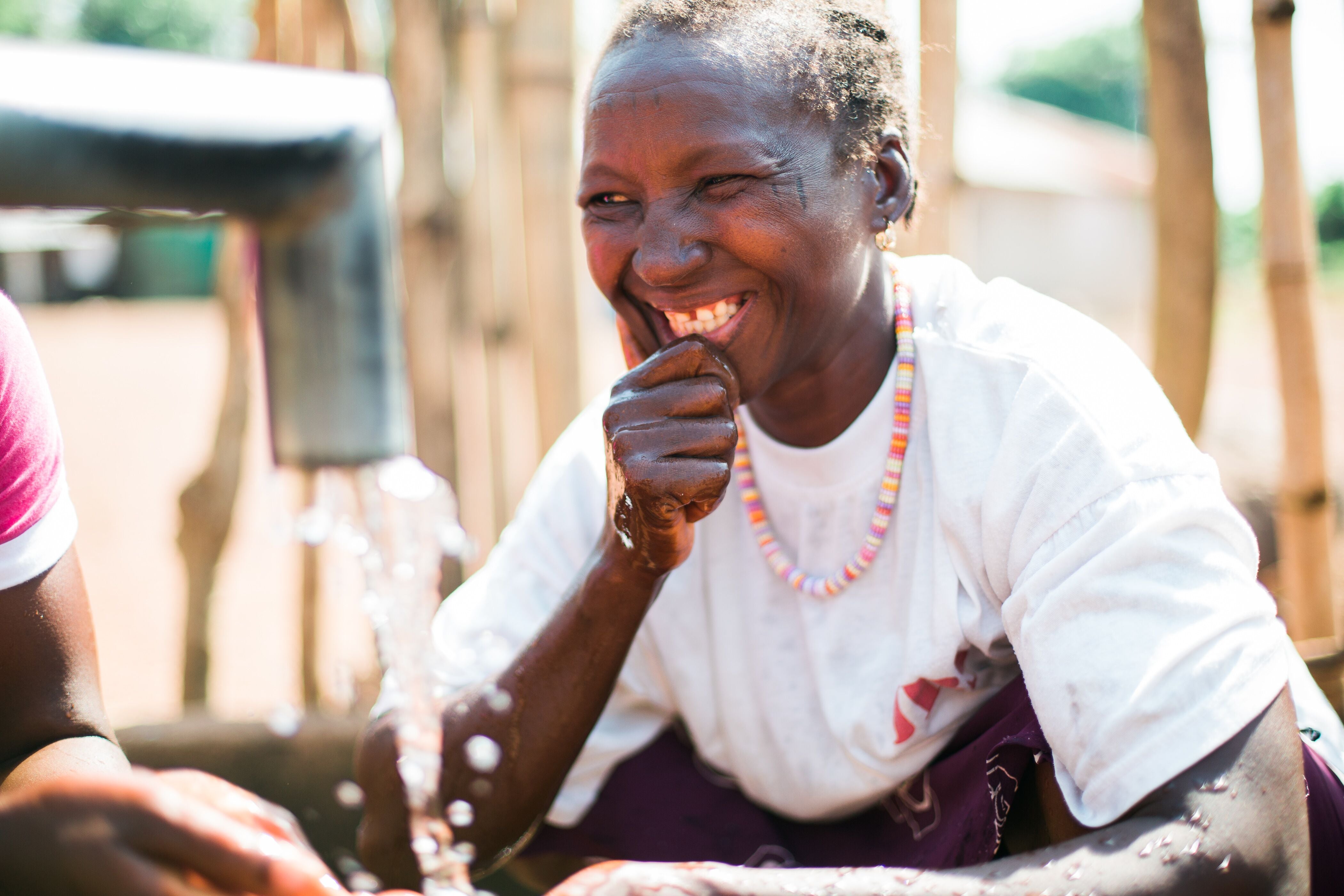 News Alert: WHI Signs Commitment for WASH 2030
Currently, billions of people around the world are served by healthcare facilities (HCFs) that lack basic water, sanitation, and hygiene (WASH) essentials for safe quality care, which means these facilities can cause more harm than good.
The World Health Organization (WHO) reports that 38% of facilities currently lack even the most basic forms of water access—and the majority do not even have soap and water for handwashing. Not only that, but WHO reports an appalling 842,000 people die per year from Diarrhoeal Disease specifically caused from unsafe water supplies, sanitation, and hygiene services.
Humanity should not have to fear additional sicknesses from the places that were built to help them,  especially when they are in vulnerable positions and should be able to trust and rely that their healthcare facilities are safe spaces.
That is why World Hope International (WHI) has committed to making sure this is no longer the case; a commitment echoed by 75 other organizations including the United States Agency for International Development and the Centers for Disease Control and Prevention.
On June 19th, Global Water 2020 and Global Health Council announced the collected pledges of the 76 organizations at the 2019 Stakeholder Commitment Gathering, which was hosted at the Pan American Health Organization in Washington, DC.
One day, 73 commitments, and now, by 2030 all HCFs around the world will have basic WASH services, enabling them to provide proper care to their patients.
By investing in WASH, we will empower health workers and doctors to protect the sick and vulnerable and better equip  them to prevent infections, improve care, and save lives. These pledges, as diverse as the organizations making the commitment, will accelerate efforts and enable us to meet this goal: of seeing the day when all healthcare facilities have basic WASH services at the very least.
WHI committed to improving WASH in HCFs specifically in Sierra Leone, Liberia, Haiti, and Cambodia. 
Our values and work have historically aligned with this new goal, using market-based and community-driven enterprise solutions to empower, protect, and build resiliency through innovative, environmentally conscious, and transformative projects. WHI plans to deliver on this commitment through both long-standing and new strategic partnerships.  Already, WHI has constructed complete water, sanitation, and medical waste disposal facilities at 34 health centers in Sierra Leone and will build on this work as part of the commitment.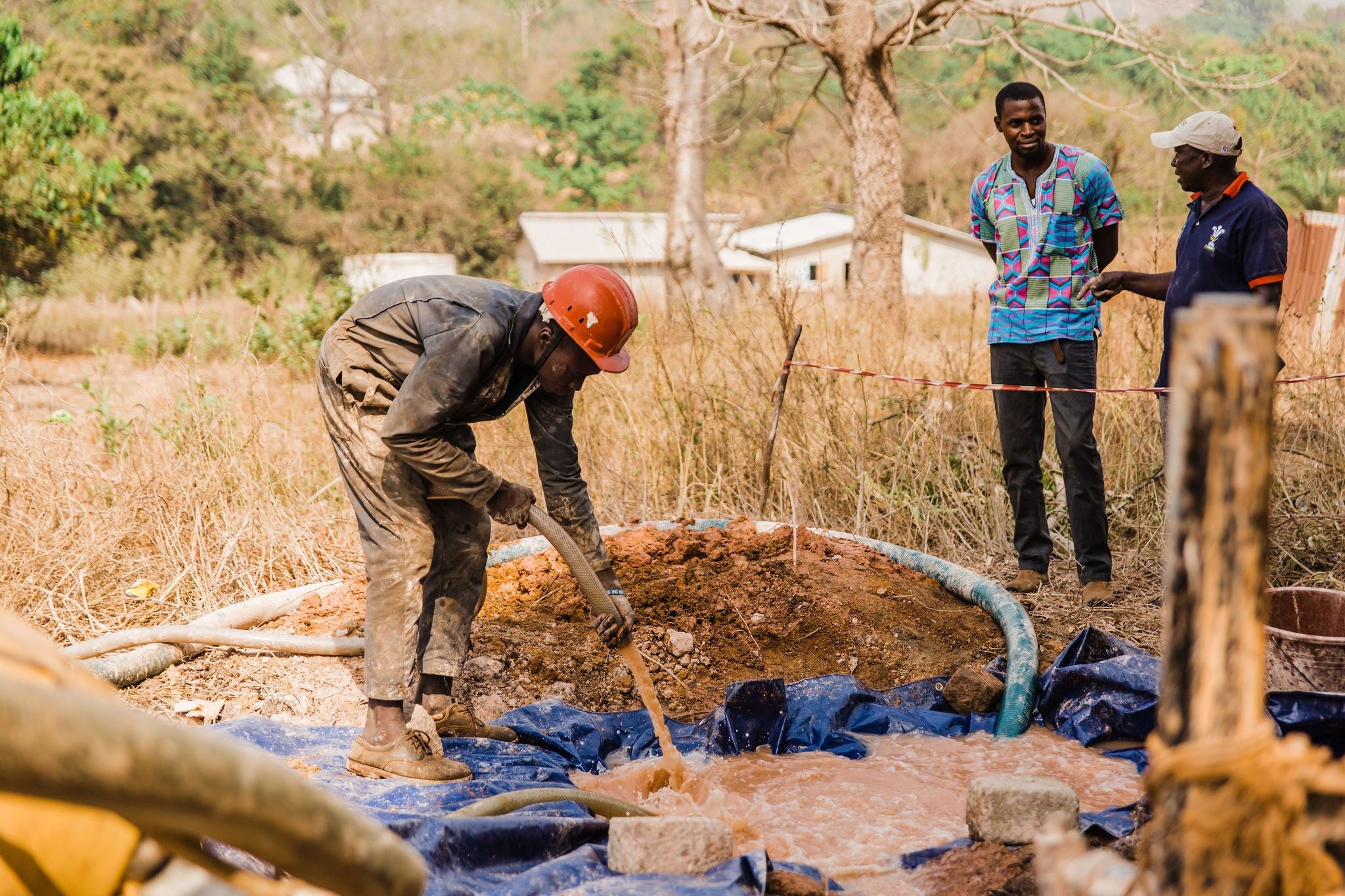 Well Digging in Sierra Leone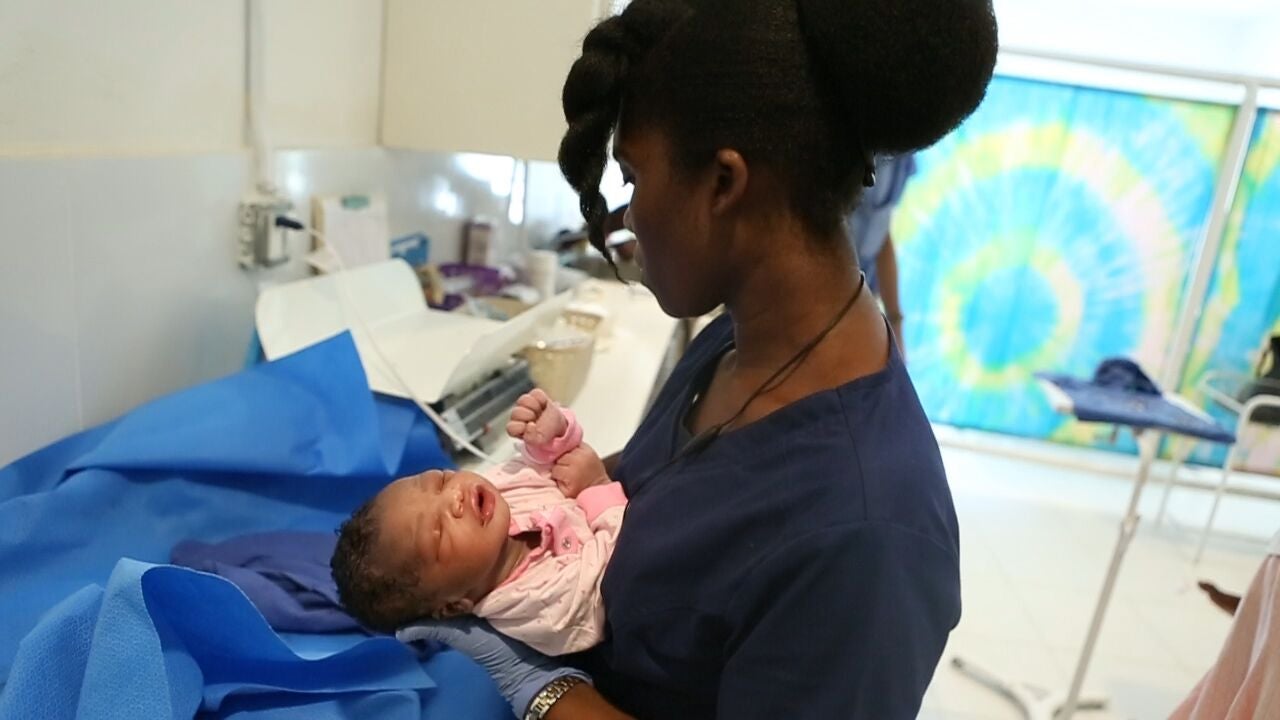 Hospital, La Gonâve, Haiti
 WHI also has plans to provide potable water to the only Hospital located on the island of La Gonâve, Haiti, which is home to 77,000 people.
In addition, through partnership with UNOPS and PowerGen Renewable Energy, WHI is supporting the development of minigrid solar power stations in 97 communities in Sierra Leone, which will provide free electricity to medical facilities to support both their water and power needs.
John Lyon, WHI's former President and CEO, noted, "We're passionate about delivering sustainable and environmentally-conscious power, water and sanitation services and facilities through partnerships with governments and the private sector.  We are excited to join others in this mission through this commitment."
By integrating WASH in HCFs in countries where we already work, we are better able to fulfill our mission of working with vulnerable and exploited communities to alleviate poverty, suffering, and injustice.
Not having access to water is an injustice.
Not having access to safe healthcare is an injustice.
Both of these things, separately and together, only serve to increase poverty and suffering. The time to address and resolve this is now, and at World Hope International, we've committed to creating change.
Will you join us?