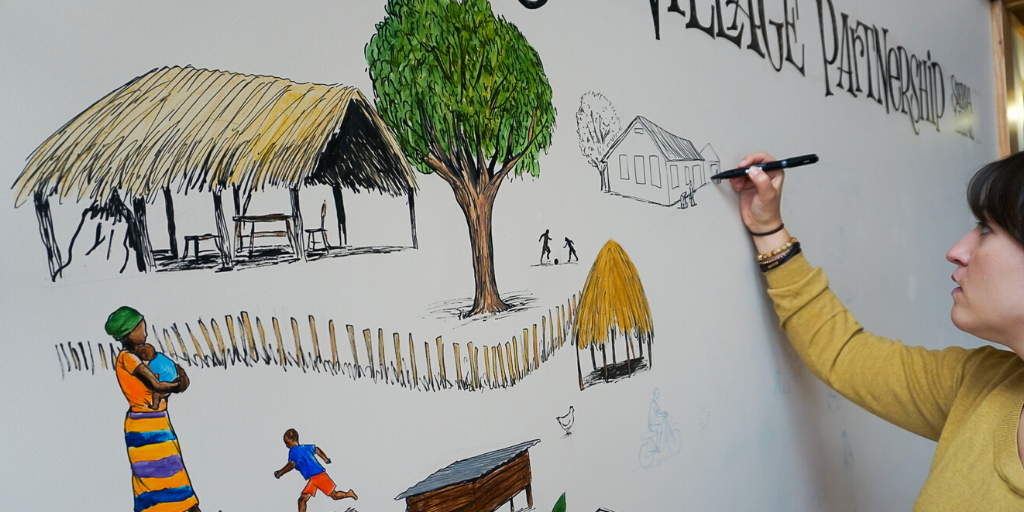 Mural Tells The Story of Kenenday Village
Bee Stanton is a freelance graphic designer, illustrator, and hand lettering artist based out of Halifax, Nova Scotia. The beautiful scenery of the East Coast inspires Bee's style. Bee has been an artist all her life, studied graphic design in college, and discovered a passion for typography and hand lettering in addition to her lifelong love for illustration
Bee has been working on a special project for Cornerstone Wesleyan Church. The church decided to do a village partnership and is committed to raising funds for one village for the next three years. This was huge leap of faith for the Church and would require the church coming together to help see this village partnership through to the end.
Deborah Gilbert, missions pastor of Cornerstone, desired to find a fresh way to not only fundraise, but to embolden members of the church to feel a strong connection to the village partnership. Bee was asked to use her talents to create a mural that would show the progress of the village partnership. They visually get to see the village grow as they continue to give to the project.
"It's a fun way educate individuals on the village their investing in and a creative way for kids to interact with the project as well" says Bee.
Bee was at a point in life where she felt led to start finding ways to give back and help others more. She was then approached to create this project and couldn't say no to the opportunity! Before Bee started painting she did her research on Kenenday Village – a small village located in the northern region of Sierra Leone.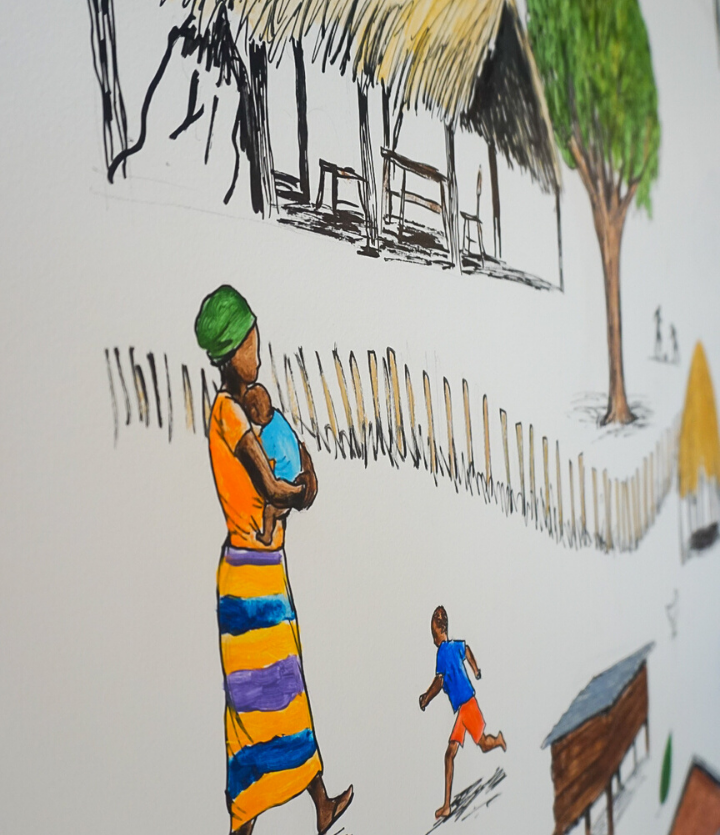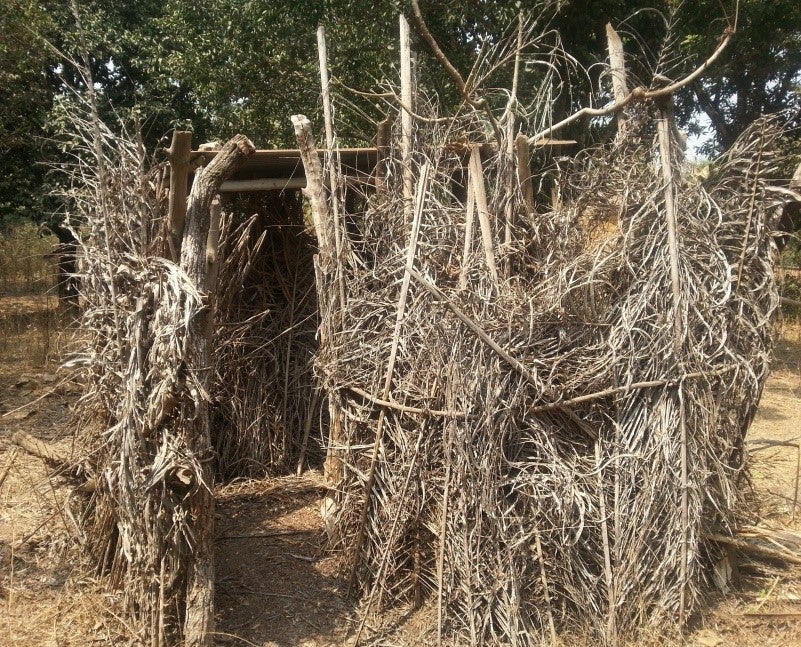 The village 
only 
has one water well
which serves other surrounding communities especially during the dry season
. W
ith a population of 
572
the village has no decent lat
rines, those shown by the 
people are mere death traps as the pit slabs are made of overused wooden planks that
 could 
easily cave in
. 
Access 
to proper sanitation facilities, such as ventilated-improved pit latrines
is
therefore 
totally lacking
 with people defecating openly in the bushes
.
As Bee researched and sifted through photos of the village she found her inspiration for the mural from seeing the living conditions and the faces of Kenenday Village. Bee explains that it's hard to process their reality from a distance, but this mural has a chance to tell a story.
The church gets to see animals, people, houses, but the main component of the mural is located in the center – a well. This symbolizes the importance of clean water and how access to a well can literally save lives.
The visual and the narrative behind the mural help people connect at a heart level. As the money comes in the mural of the village grows. The response from the church has been overwhelmingly positive. It's a fresh perspective on fundraising. This mural allows people to journey alongside Keneday Village.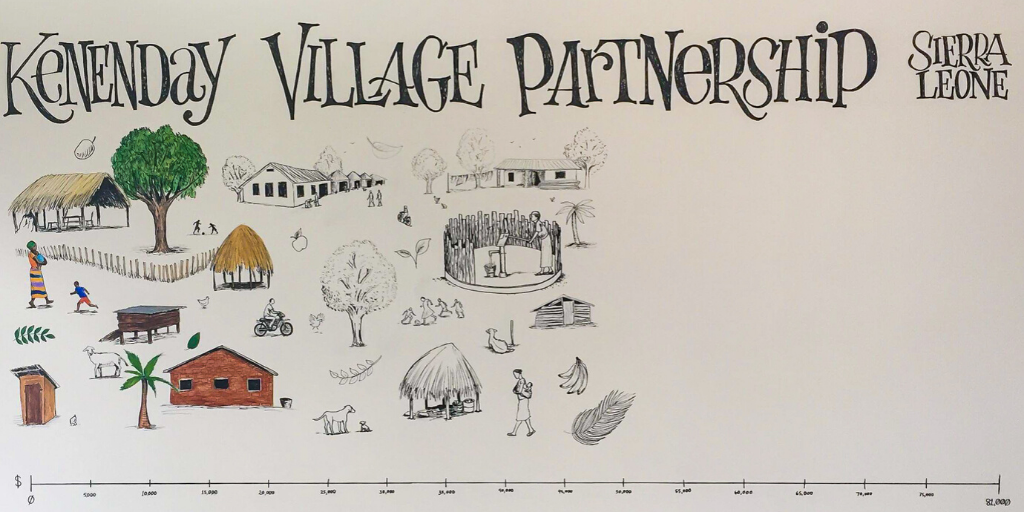 To learn more about Bee Stanton and her work you can follower her @beestanton on Instagram and her website: www.beestanton.com
Village Partnership supports individuals in identifying their most pressing needs, and trains communities to make sound decisions and take action towards change.