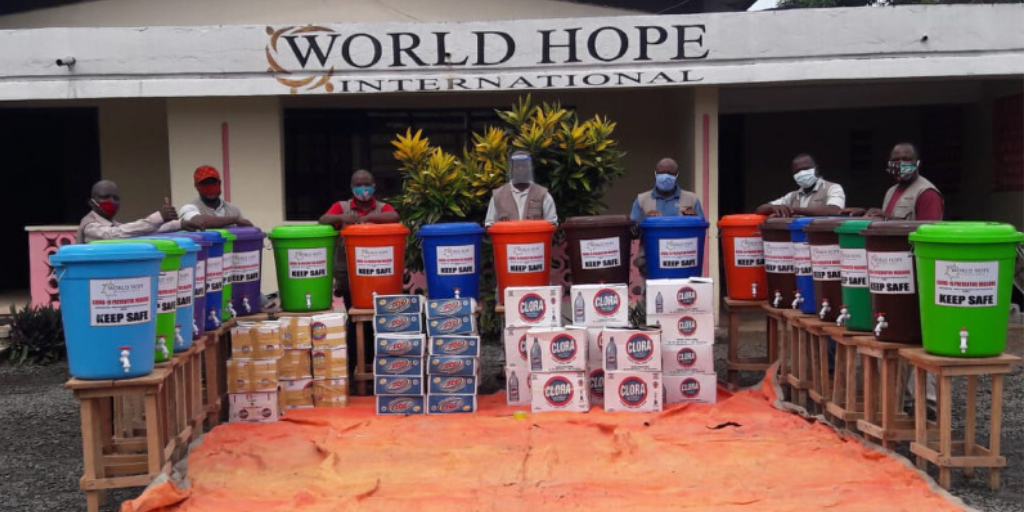 Innovating for Impact On Our Clean Water Strategy in Liberia
COVID-19 caught much of the world by surprise and we have seen many interruptions throughout the world. Those same interruptions took place in Liberia, where many communities were also faced with the difficult question of how to stave off COVID-19 without clean water for sanitation or hygiene. This challenge left thousands continuing to walk long distances in search of clean water and others attempting to pump clean water out of broken wells. Some residents resorted to drinking from open contaminated wells, especially those who could not afford packaged or bottled water. 
World Hope International (WHI)'s well-drilling team in Liberia had to stop their deep borehole projects in rural villages as county borders initially could not be crossed. They also had a curfew making it impossible to drill wells in rural, hard-to-reach communities within the limited time constraints and with the long commutes.
In the midst of these necessary restrictions, WHI was approached by government and faith-based officials who understood the life-saving need for water, especially during a pandemic. In fact, as Dr. Aiah Foday-Kahbenje, General Secretary of Association of Evangelicals in Africa said to WHI's Founder, Dr. Jo Anne Lyon, "We cannot wash our hands in the dirt; we need clean water!"
It was in this spirit that WHII resolved to continue providing as much access to clean water as possible in order to support Liberia's fight against COVID-19. An assessment revealed that many wells in the Monrovia region of Liberia – near our country base– were either not operating at capacity or had broken down altogether. Because rehabilitating wells takes less time than locating, assessing, and drilling entirely new wells, and because so many dilapidated or dysfunctional wells in Monrovia could be reached and worked on within the restrictions of curfew, it was a perfect solution.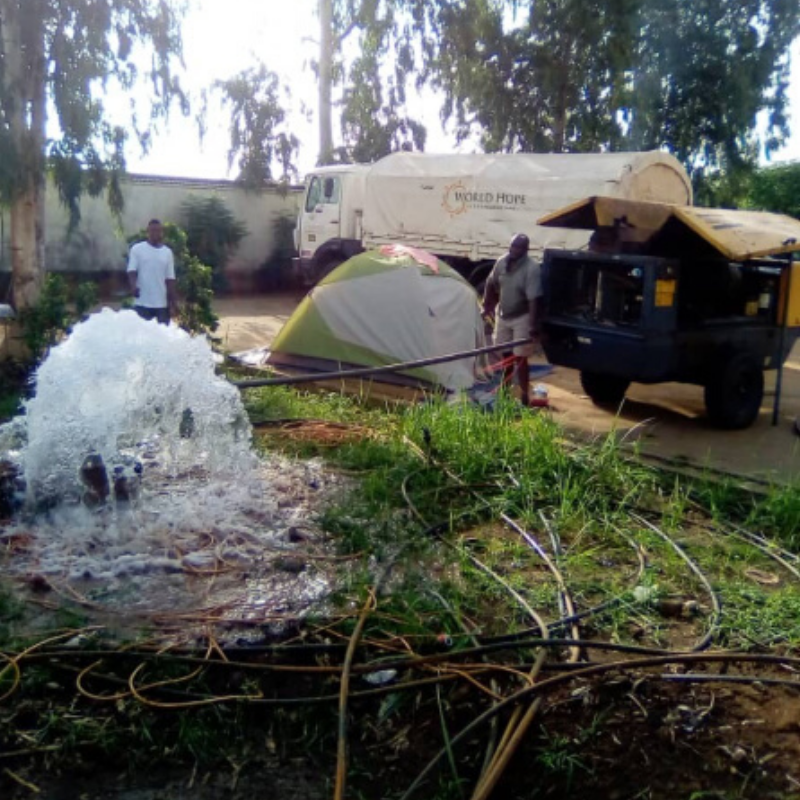 With COVID-19 spreading, WHI prioritized rehabilitating non-functioning boreholes. We could provide communities with water and set up handwashing stations, and all of this could be done during the day and before 3 pm. And so, we went to work!
One community left without clean water due to a broken well forced 375 people to walk to neighboring communities in search of clean water when they should have been able to access it right in their own village. Our team was able to repair their well, train a water management committee to maintain the well and observe COVID-19 health guidelines provided by the Ministry of Health, and establish a handwashing station to help prevent further spread of COVID-19.
In fact, multiple schools, businesses, churches, and communities in Liberia now have access to clean through these rehabilitated wells and thanks to the generosity of WHI's donors. In partnership with churches across Canada and the United States providing funds, we have now been able to complete 15 well rehabilitations, providing water to 25,000 people. We are actively working on 15 more to ensure as many people can have safe access to clean water for sanitation and hygiene amid this pandemic.