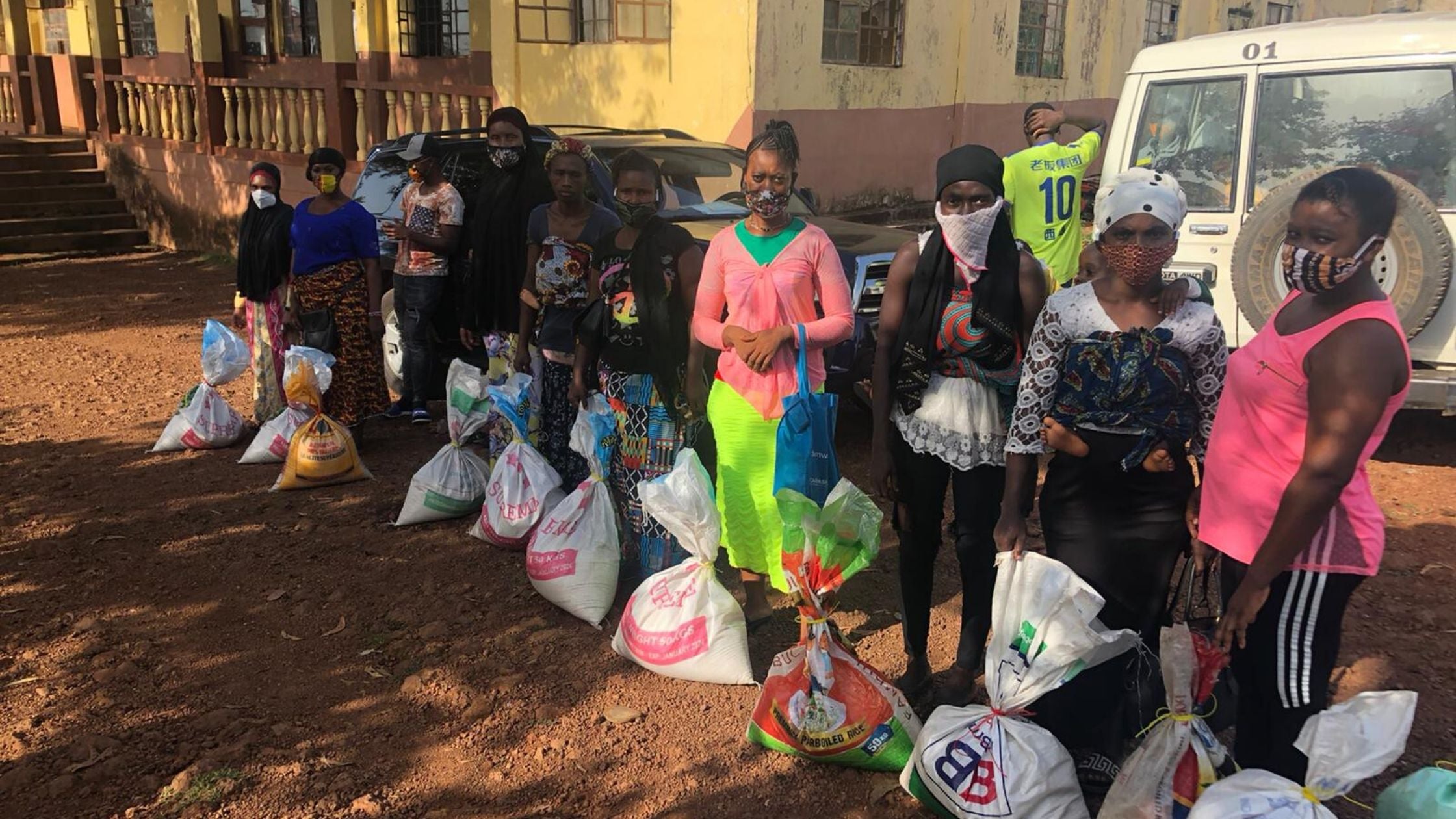 Food Distribution to Enable the Children Families
The impacts of COVID-19 continue to be felt around the world and are often affecting the world's vulnerable populations the most. As countries work to follow health guidelines, we are seeing unintended consequences on supply chains all over the world. This is affecting access to basic food items, something that Enable the Children (ETC) in Sierra Leone wanted to do something about. As a program under World Hope that provides therapy to children living with disabilities in Sierra Leone, as well as support to their families, ETC was able to adapt services to respond to the crisis.
In partnership with Elizabeth's Legacy of Hope and thanks to a donation from the First Lady of Sierra Leone, Her Excellency Fatima Maada, World Hope provided 185 ETC families with much-needed food supplies during this difficult time.
"Their contributions helped us supply, give food supplies, to an additional 10 families. In total, we were able to give food to 185 of our families. We are thankful that the First Lady reached out to World Hope and are grateful for the donation during this time."
Armed with care packages that included rice, sugar, salt, spices, tomato paste, and onions, the ETC team delivered food to families all over the city of Freetown from June 4th – 9th 2020.  The families were extremely grateful and overwhelmed as many are struggling to provide for their families with travel restrictions in place and work hard to find. One mom was so grateful because they were cooking the last of their rice on the fire when the team arrived at the house. We pray that this food helps families in a very practical way.