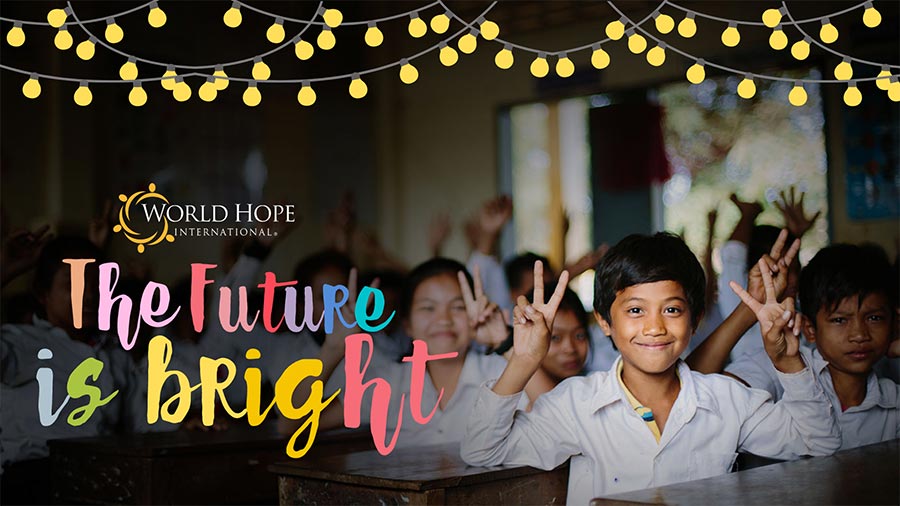 Online Gala Event | The Future is Bright
Join Us for the 8th Annual WHI Spring Gala
Live Event: Friday, May 14th, 2021 @ 7 pm EST/8 pm AST
The Future is Bright: An Online Gala Event
Live Event: May 14, 2021 | Viewing available through Monday, May 17
The future is bright for children who have access to transformative education!
World Hope's online gala will showcase how children can experience a brighter future. When empowered, children play an important role in transforming their own communities and impacting the world around them.
As donors and partners, you brighten our day and we can't wait to work together to reach our goal. Together we will see opportunity, dignity, and hope provided for vulnerable children around the world! Come hang out for 30 minutes of good news.
Online streaming of this event will begin at 7 pm EST/8 pm AST on Friday, May 14th, 2021. This video will be available to view and giving towards our goal will be open throughout the weekend!
I would like to make a pledge donation