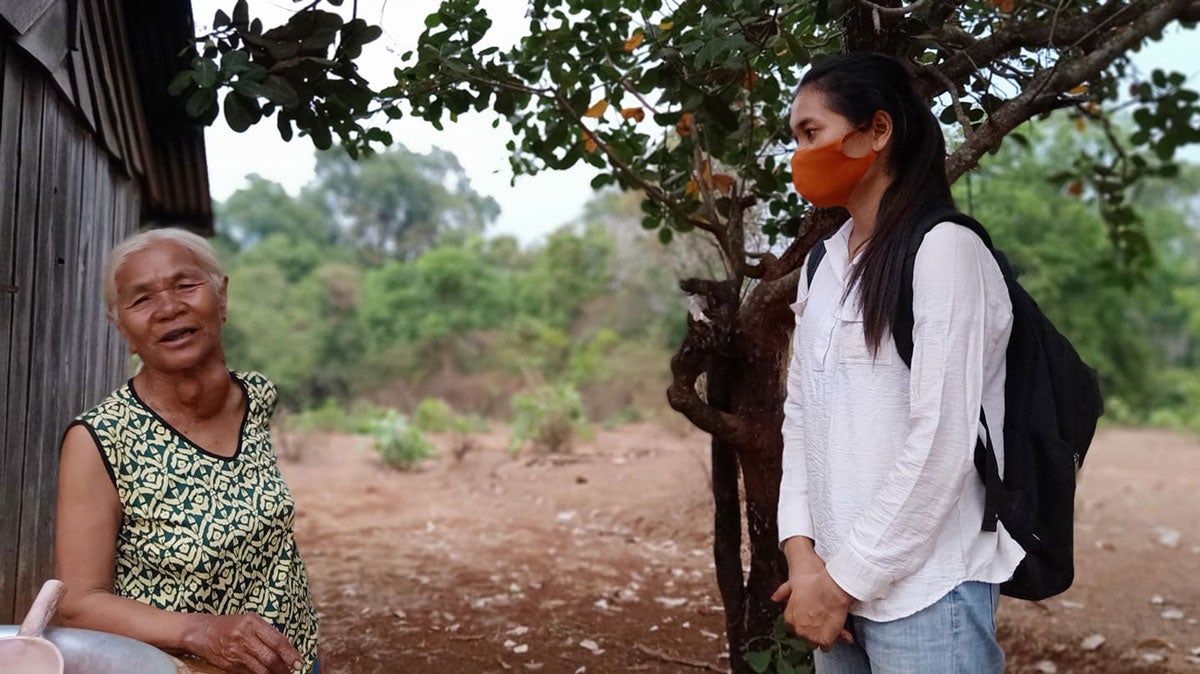 Building Hope in a Time of Pandemic
World Hope International has responded nationally and internationally to the COVID-19 pandemic. We are working around the clock to prevent spread; mitigate impact on the vulnerable communities we serve; and respond to the unfolding physical, emotional, and spiritual needs.
Since COVID-19 first became known, World Hope International has been monitoring its progression and launching a response.
As an international relief and development organization focusing on clean water and global health and with a long history of responding both to emergencies and infectious disease outbreaks, we already had many systems in place for such a time as this. As a result, we have been able to activate a quick but intentional response nationally and internationally, tailored to the specific needs of each community we serve.
Although social distancing and self-isolating are both encouraged globally to help stop the spread, many of the most vulnerable communities not only have little to no access to tests or treatment, but also lack the basics like toilets or clean water at home, proper sanitization or clean water at local healthcare facilities, or the privilege to stockpile supplies.
COVID-19 will have a devastating impact on the vulnerable communities lacking resources or recourse if we do not continue and redouble our efforts to empower them – and as a virus that knows no borders, the impacts they experience will undoubtedly circle back around the globe.
This pandemic requires a multi-pronged response strategy and the firm commitment from individuals and organizations to continue to support relief and development organizations around the world, even while practicing social distancing as possible.
What We're Doing Globally
World Hope is supporting the Sierra Leone Ministry of Health's infection control efforts at the national level. 
Because COVID-19 presents particular risks for people living with disabilities, our Enable the Children team is actively working to prevent and mitigate the virus among the families of children living with disabilities.
Staff from World Hope's Child Health and Mortality Prevention Surveillance team are also conducting community sensitization.
World Hope has also distributed handwashing stations and liquid soaps to our child sponsorship partner schools to join the government on preparedness in the fight against COVID-19.
Children were taught how to wash their hands thoroughly and advised on basic hygiene practices.
We are also continuing to strengthen the capacity of local healthcare facilities to respond by providing clean water, sanitation, health care waste management, hygiene, and environmental cleaning infrastructure.
In the Philippines, World Hope's team of social workers helped reintegrated Online Sexual Exploitation of Children (OSEC) clients stay at home since early March by running errands and shopping for them.
The team is now reaching out to all clients and their caregivers by phone to see how they are doing under the current lockdown requirements of the government and how they are handling these strange times.
World Hope is also distributing soap and sanitization materials around the country.
World Hope's team in Cambodia used profits from WHI's social ventures to conduct early house-to-house COVID-19 awareness visits.
They worked with families to address concerns; teach proper sanitization; and make sure families understood the information on soap, hand washing, social distancing, symptoms, and hotlines on materials provided by the Ministry of Health.
The team also talked with village leaders about appropriate isolation of migrant returnees to mitigate the virus' spread. 

The TapEffect team is also

helping customers learn these best practices

while working hard to

lay in more pipes so that additional communities and healthcare facilities can start getting clean water piped directly to them.  
In Haiti, World Hope is finalizing work on the new solar-powered water desalination and distribution center that we are building in partnership with GivePower.
This facilitiy will not only provide clean water for the city of Anse-à-Galets on La Gonâve, Haiti, but will also provide clean water for the only hospital on the island. 
World Hope is also sending COVID-19 test kits down to Puerto Rico and the US Virgin Islands in partnership with Elan Insurance Group.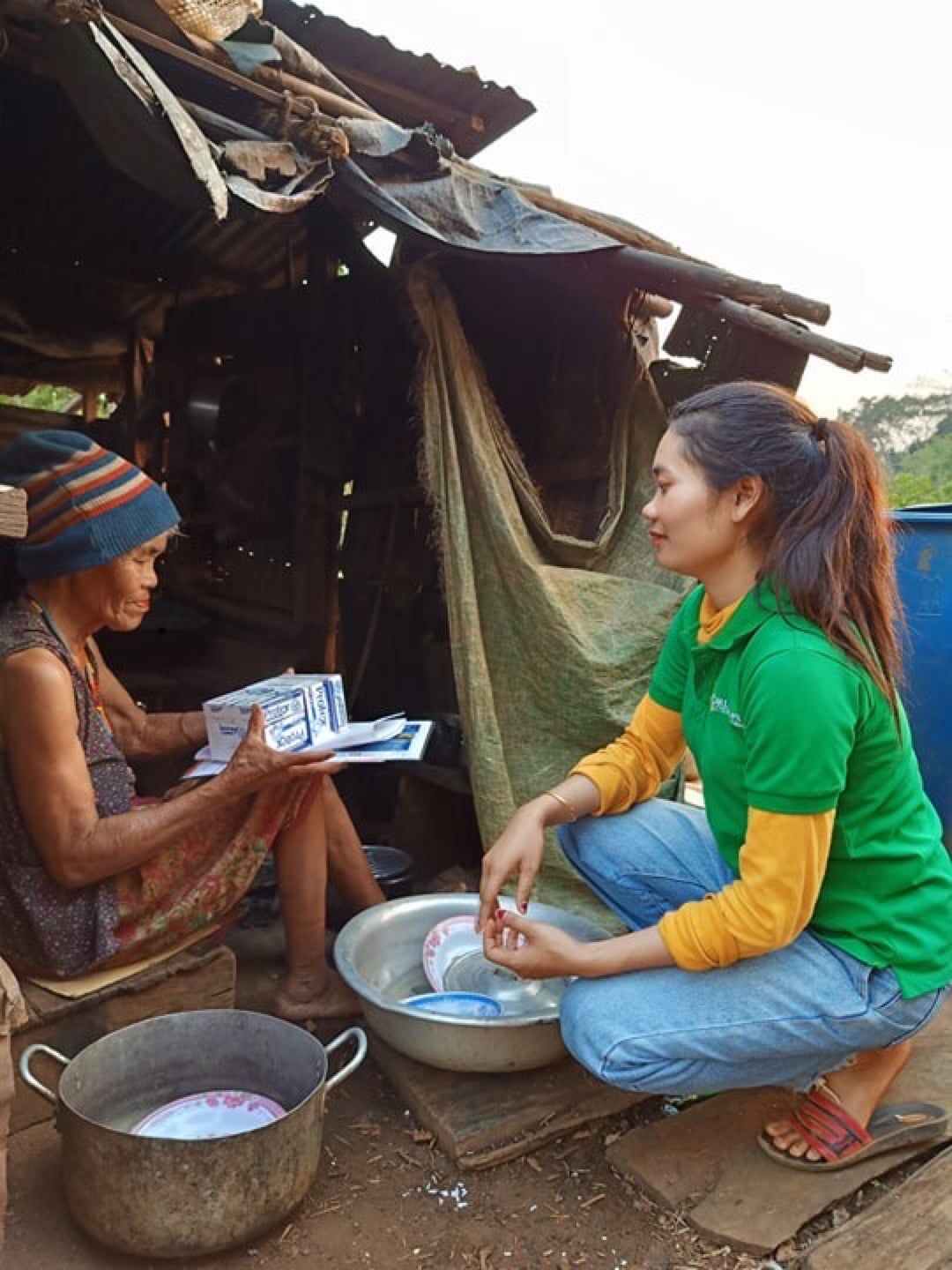 Acting On Lessons Learned from Our Experience Responding to Ebola 
In early March, World Hope recognized a growing need for support from among the more vulnerable populations in the United States as well as internationally and recognized the importance that social distancing would likely have in the spread of COVID-19. Drawing from our long experience working with the faith community in Sierra Leone to maintain quarantines during Ebola, World Hope partnered with Disaster Tech to build "Get-Support," a simple, secure, web-based tool that churches and other community organizations can use to help their members.
Launched to the public on March 27th, "Get-Support" is provided by World Hope and powered by Disaster Tech, the free, turn-key tool is an innovative platform that can not only accelerate support to communities and individuals being affected but also alleviates administrative burden and provides a secure user/information environment.
Moving Forward From Here
World Hope International will continue to maintain our active role on the ground nationally and internationally, working to provide WASH infrastructure, tools, and training in healthcare facilities and among the vulnerable communities we serve as well as anticipate, identify, and meet other crucial needs. 
Although we frequently staff the USNS Comfort with healthcare professionals, they are not taking volunteers at this time. We do, however, continue to have conversations with the US Government on how we can support other national efforts. We are also rolling the Get-Support tool out across Canada and Australia and will continue working with partners around the world and locally, in our own impacted towns and communities. Register your organization today to get started!