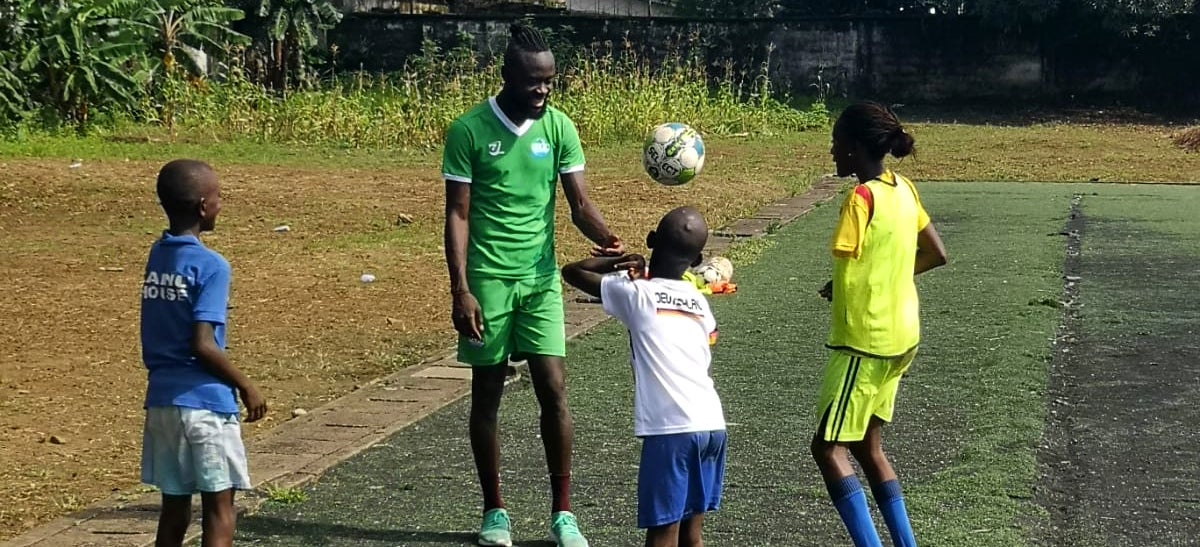 Breaking Barriers and Living Fully
For a few hours on two different days in August, children in World Hope International (WHI)'s Enable the Children (ETC) program got to watch, talk to, and play with some of the best soccer players (also known as "footballers") in Sierra Leone.
At the invitation of the team's manager, the ETC staff, kids, and some of our families were able to watch a soccer training and then interact with many of the national team players.
Initially, the ETC team, along with 6 children living with disabilities, were honored to get an invitation to watch the Sierra Leone National team practice before their first away game in Liberia, but it didn't stop there!
The national team, known as the Leone Stars, came around our kids and gave them value, seeing past their disability. In many ways they were amazed at what our children could do, especially Santigi, whose video had gone viral earlier this year on Twitter.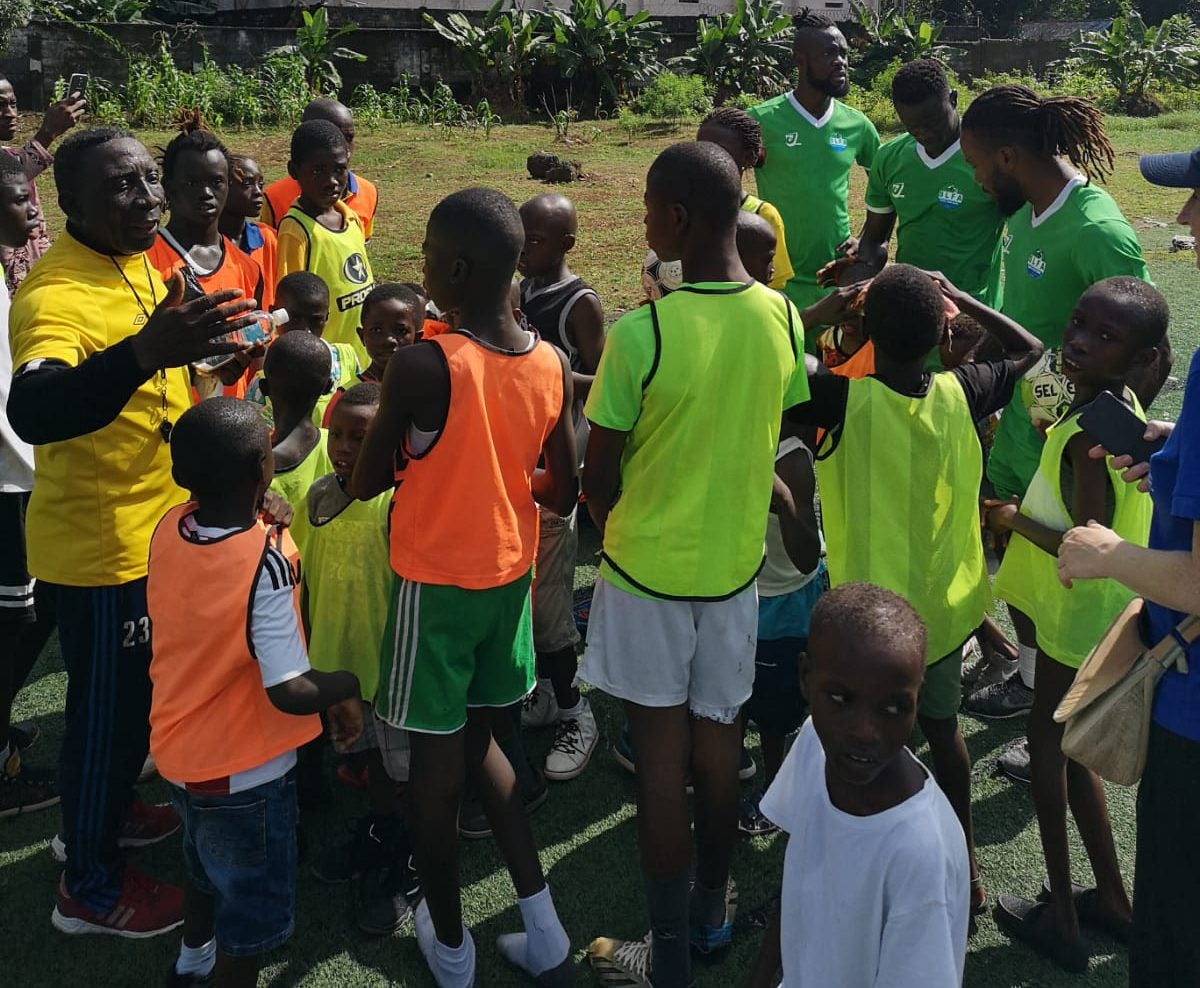 During their visit, the kids enjoyed meeting several members of the team, including the captain, Umaru 'Zaingalay' Bangura, and the Sierra Leone Football Association (SLFA)'s President, Isha Johansen.
"The kindness of the national team imparted value and love to our kids more in those few hours than many had experienced by their communities for years, and in many ways, that is how life is. Simple acts done in sincerity and kindness many times make the most impact," noted Anna Vines, ETC Program Director and Physiotherapist.
It was such a positive time that a second, larger soccer event with the National team was immediately organized for that Sunday following, where even more children from the ETC program were invited.
National Team luminaries including the team captain, Umaru 'Zaingalay'Bangura, and players Kei Kamara, Mustapha Dumbuya, Musa 'Tombo' Kamara, and Simion Kaku were among the team stars who played on the field with 25 of our kids at the Football Academy grounds.
As ETC program director, Anna Vines, puts it, "It was exciting again to see how sports can tear down the walls between disability and ability. Sports has the ability to transcend the physical and connect people over a common enjoyment." 
In fact, during the series of events, Isha Johansen announced that the SLFA has identified World Hope International as one of the main charities it will support, adding, "The unimaginable football skills and talents of these kids (girls and boys), despite their mental and physical disabilities, is further proof of the power of football – breaking barriers."
"These young kids have defied their physical and/or mental disabilities, using football to chase their dreams and 'stay in the game.'"
WHI is grateful to the SLFA and the Leone Stars players for making time in their busy schedules to host, entertain and encourage us all on the pitch. We are excited to build on these relationships in the future and continue to use love of soccer as a bridge that connects the people of Sierra Leone in very unique ways.
"I want every one of our kids to know they are special and to have play and joy in their lives. Integrating sports and sports therapy in our program gives a space for this in addition to breaking barriers," Anna shared. "They should have the chance to live their best lives. They have that right. I hope that as a program we can support Sierra Leone's participation in the Special Olympics and Paralympics. We have a vision for this which is truly exciting."