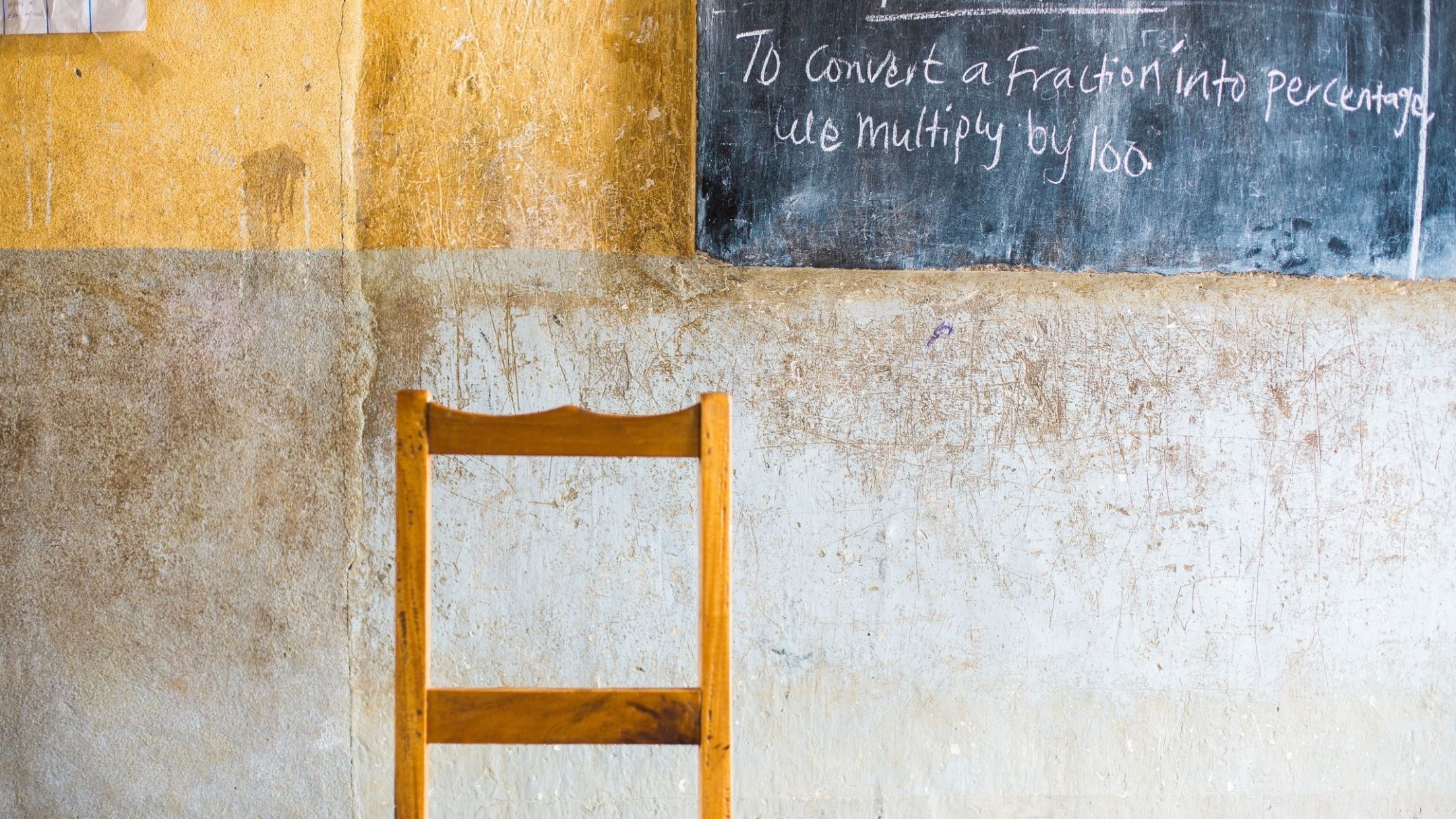 Transforming Access to Education
Please join us in celebrating the completion of a major project in Liberia this year! Through our Child Sponsorship program and Village Partnerships initiative we saw the complete renovations of two schools, and a third school fitted with new furniture.
The two renovated schools were completely rebuilt and furnished. New floors, walls, roofs, paint, electrical, solar panels, windows, and iron bars for security have been installed in the schools. We are also very excited that both schools are now fully solar powered!
We are humbled by the role we were invited to play in the transformation of these schools. Let's celebrate our partnerships with these communities and the work we are doing together to increase access to education.
Scroll through the amazing before & after photos to see the impact of this project!
Click through to see the before photos!
Click through to see the completed renovations on the first school!
The first school (pictured above) is an elementary school that has about 240 students in attendance. The newly completed building now has eight fully functional classrooms, two administrative offices, and new furniture.
The second school (pictured above) is also an elementary school that has about 200 students in attendance. The new school building now houses six fully renovated and furnished classrooms.
"On behalf of the students, staffers and parents, we extend our profound thanks and gratitude. Our appreciations to WHI for their many sacrifices and commitment to improving and bringing dignity to our children through education. May God richly bless you all and grant you long life and wisdom to succeed in all endeavors."
In order to maximize the impact of the sponsorship program, WHI focuses on partner schools and specific villages, varying the program slightly to adjust to cultural specifics and community needs. This lets us attend to children's holistic needs, including building wells in schools or villages, providing training for parents and community leaders, and more.
Learn more about our Child Sponsorship program or our Enable the Children sponsorship opportunity, or consider setting up a church partnership with us. For more information or to speak with someone about church partnerships, contact us today.