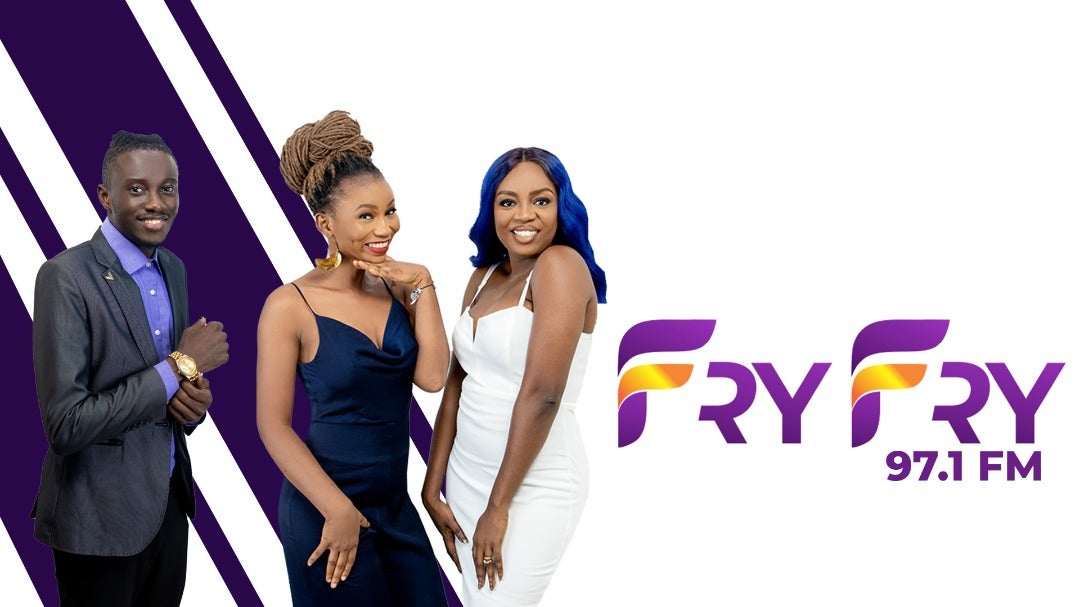 Transformation, Restoration, & Service: On Air with Radio Fry Fry
We live in a world that is constantly moving in trends and people are always looking for ways to stay updated and in tune with their environment and current happenings regardless of distance and time. Technology through social media is one of the most common tools we use to access and disseminate information. Radio, however, has been the conventional and oldest such form of spreading news around the world. Italian inventor Guglielmo Marconi first developed the idea of a radio, or wireless telegraph, in the 1890s. His ideas took shape in 1895 when he sent a wireless Morse Code message to a source more than a kilometer away. Even with its limitation of reach and accessibility, radio has evolved a lot over time. It's still a vital medium of transmitting credible news.
People today rely on radio to access important and credible information which is why this year's World Radio Day theme is "Radio and Trust." People rely on radio wherever they are for credible news, so it is important that radio stations do not fail their audience and listenership. The power and influence radio stations possess can be enough to make or break a nation.
"Yu Tɔk, Wi Lisin!"
Radio Fry Fry started broadcasting on the 4th of January 2022 as the first audio visual radio station in Sierra Leone, after eight months of thorough planning and thinking around the content and its suitability with the people of Sierra Leone. We are now broadcasting in five major cities, reaching with a geographical coverage of 3.5 million people in Freetown, Makeni, Kono, Bo, and Kenema—and with plans for expansion to reach over 80 percent of the population in Sierra Leone. Radio Fry Fry is a faith-based radio station with a contextual name that resonates with its people with the objective of "bringing people together" and with the vision of being "your most valued listening partner." It has a mission to transform, restore hope, and serve every community through storytelling and sharing real-life experiences.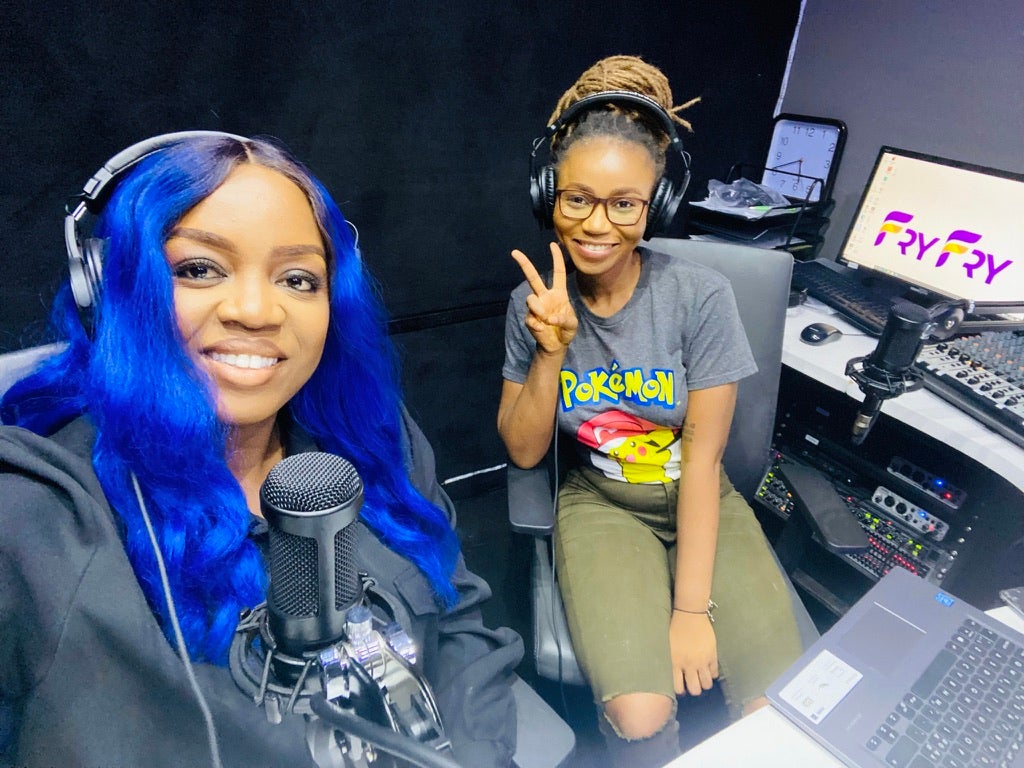 The launch of Radio Fry Fry across both urban and rural regions of Sierra Leone addresses the need for moral content, music, dialogue, and storytelling that influences society for critical positive change. 81 percent of Sierra Leoneans have access to a radio and 47 percent listen daily, with Fry Fry's message airing into a majority Muslim context and extending to rural regions that would otherwise be challenging to reach.
Radio Fry Fry also bridges the gender gap that exists in other media modalities within Sierra leone and allows both men and women to equally access radio communication. In a society where women are not encouraged to address important daily issues they face, Fry Fry provides a safe outlet to bring voice to these challenges.
Additionally, Radio Fry Fry expands the normal radio experience, which is often centered on sports and politics and provides a platform to reach people regardless of gender, race, religion, political alliance, and income level.  The message of Fry Fry focuses on empowerment, safety, celebrating diversity, and overcoming marginalization.  The goal is to unite people through compassion, listening, storytelling, and more.
Fry Fry's Story-Telling method communicates that our individual stories are different and unique yet similar as we relate and connect emotionally. Empathy enables us to have a better understanding at a deeper level through a journey of discovery to learn something new about another person, the types of events and kinds of people that shape our lives, and we learn about people's hopes and dreams for the future. We know it's not always easy to tell a story but by asking, we foster trust while we listen and tell these stories from a place of love, acceptance, empathy, and respect.
This is why our slogan in the local dialect is "Yu Tɔk, Wi Lisin" with the hashtag translation of "The listening Radio." Our content strategy focuses predominantly on 50 percent music, 30 percent commercial for revenue generation, and 20 percent for in-house production/content.
What's On the Air?
The in-house content consists of two major flagship shows, The Breakfast Mix and The Drive.  
The Breakfast Mix is an upbeat mid-morning variety show that goes live Mondays to Saturdays from 9 am till 11 am. In the show, we have crucial conversations with people from all walks of life on discussions where opinions vary and emotions run strong. We draw our listening audience deeper into the life story of someone they may or may not have heard about- someone who has seen and done amazing things as an overcomer in their choice to share their story. A key focus is to ensure local women engage in authentic and open conversations on everyday realities and to share personal stories. This show will bring you unfiltered perspectives of the issues confronting the grassroots population. No topic is too tough, we address all things. You name it, we talk about it.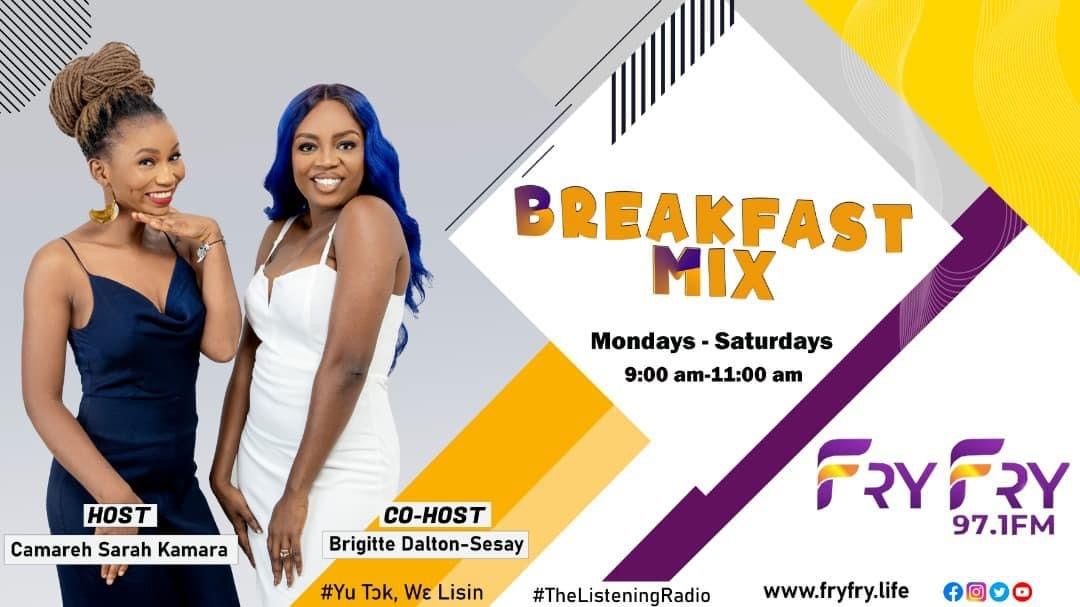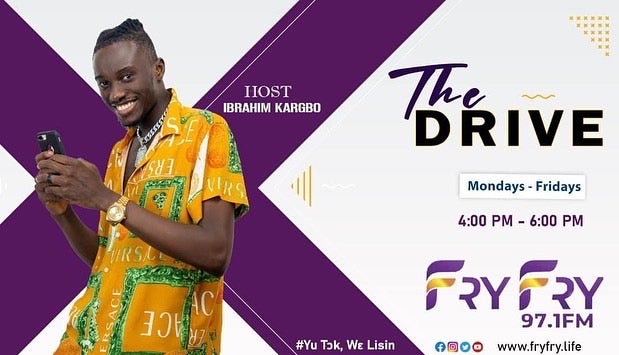 The Drive is a vibey late afternoon show that goes live Mondays to Fridays 4pm till 6pm making our listener's journey home a whole lot better. This show is purely for entertainment purposes with lighthearted content and a strong emphasis on listener engagement and audience interaction. A key focus is on promoting gospel music and Sierra Leone musicians with moral content and the Films and Arts Industry and offers a sensational lineup of guests discussing what drives and connects us!
Beyond the Radiowaves…
Within the short time the radio station has been broadcasting, our Facebook Engagement has reached over 85,000 people, with video engagement of over 8,000 people and 2,200 organic followers because of the structure, style, and content of the radio station. Our station focuses on everyday realities and lifestyle issues affecting everyone, especially Sierra Leoneans. It is global, but local. The radio station is keen on content, so all production and topics are well planned and thought out ahead of time with credible sources to back up each conversation. Trust is key; hard to earn but easily broken. Radio Fry Fry is for the people by the People, creating a safe space for all Sierra Leoneans to be heard and seen individually as we make our inputs to collectively change the narrative of Sierra Leone to a positive one, where all individuals will have a positive mindset in making better choices to transform our country into a better place.
Radio has the power to do that, and that is why at Radio Fry Fry we share values and good morals to transform lives and restore hope. We are building that trust and credibility within and outside the Sierra Leone Community, and we are here to lead and stay.
From Radio Fry Fry to you, Happy World Radio Day!
Brigitte Dalton-Sesay is the Station Manager for Radio Fry Fry, a World Hope social venture, where she is responsible for managing the station's programming and operations. Learn more about Radio Fry Fry and check it out on Facebook!
You can also make a gift to The Hope Fund, helping us come alongside communities around the world when and where it matters to promote dignity and build opportunity and hope.