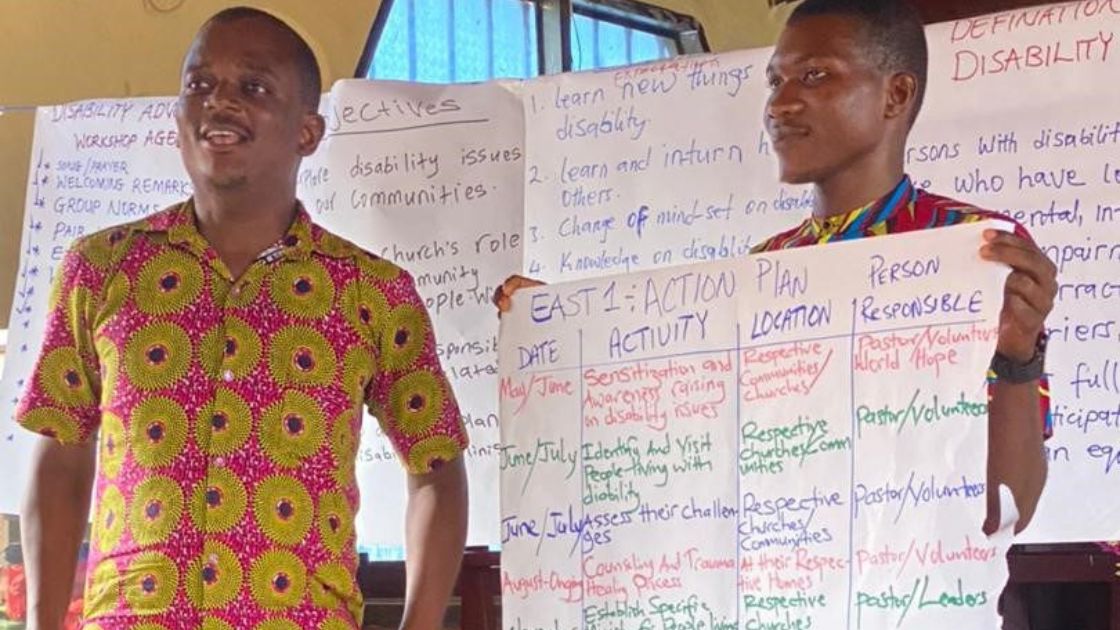 Equipping Disability Advocates
Over the past four years, Kupenda has partnered with World Hope International (WHI) in Sierra Leone to address prevailing superstitious beliefs that disabilities are caused by a curse from God. This collaboration has not only equipped NGO and community leaders as disability advocates, but it has also improved inclusion and quality of life for hundreds of families impacted by disability.
How It All Began
In 2018, Kupenda partnered with WHI, the International Theological Education Network, and EduNations in Sierra Leone to conduct a disability needs assessment and co-facilitate a week-long Pastor Disability Advocacy Workshop for 47 pastors and teachers.
During the workshop, Kupenda and its partners led presentations and discussions about disability definitions, causes, and interventions, as well as related legislation and Biblical theology. Facilitators also challenged participants to develop action plans that would guide them in identifying, including, assisting, and celebrating children with disabilities in their own communities.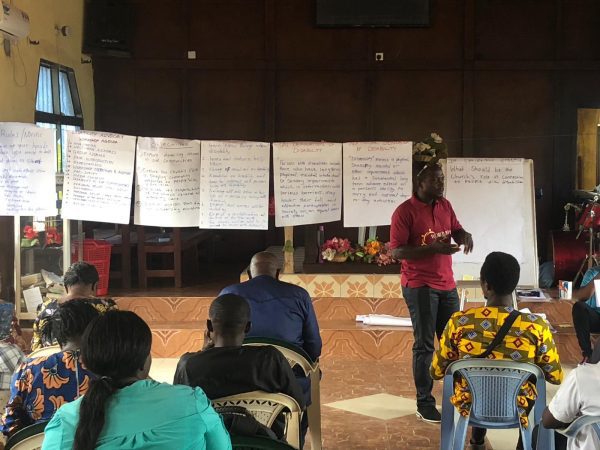 Pastor Workshop in Sierra Leone
Workshop Impact
Within the first four months after this training, participants were already applying what they had learned by:
Training 25 pastor colleagues as community disability advocates
Giving 25 disability sensitization talks reaching 1,718 community members
Registering 217 people with disabilities to receive services from the national government
Hosting a support session for 72 children and adults with disabilities
Referring 25 parents to parent support groups
Providing food, clothing, transportation, and counseling services to families impacted by disability
One pastor even reported, "These campaigns have resulted to one native doctor who use to destroy disabled babies to completely stop the practice."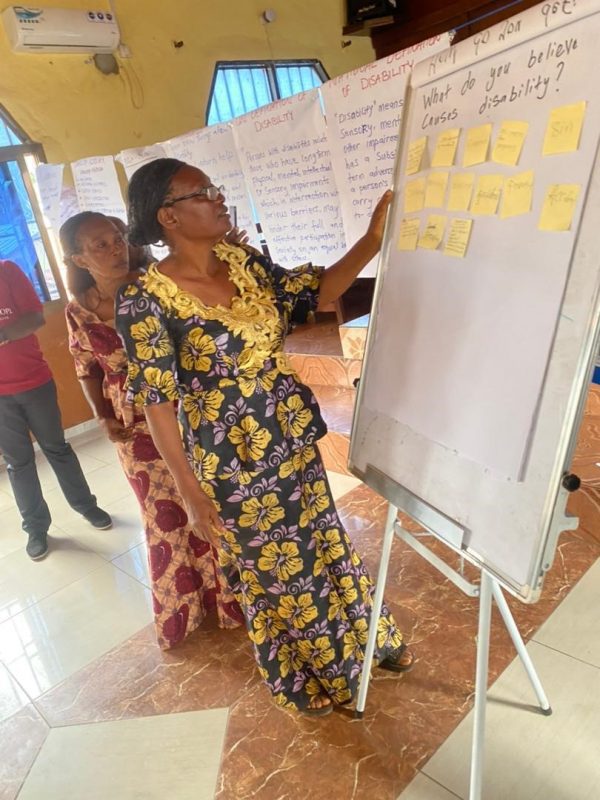 Discussing the causes of disability
Reconnecting After COVID-19
In December of 2021, when COVID-19 restrictions were lifted and travel was permitted, two WHI staff members visited Kupenda's office in Kenya to learn more about our disability advocacy approaches. During their visit, the directors interviewed our staff and beneficiaries and observed a Pastor Disability Advocacy Workshop facilitated by Kupenda's co-founders: Kenya Executive Director, Leonard Mbonani, and U.S. Executive Director, Cynthia Bauer.
Empowered to Lead Independently
In late May, WHI, alongside the Baptist Convention of Sierra Leone, utilized our workshop guides and what they had learned during their field visit to independently conduct a workshop near Freetown, Sierra Leone. Together, they discussed disability definitions, causes, biblical beliefs, and interventions with 36 pastors and church leaders. Workshop participants also drafted their own action plans which they are now using to provide counseling and care for families impacted by disability in their communities.
After leading this workshop, Robert Brugler, Deputy Program Director with Enable the Children at WHI reported:
"The day was full of engaging conversations and  dialogue on disability from a biblical perspective and how we can work to increase the inclusion of children with disabilities and value in the communities."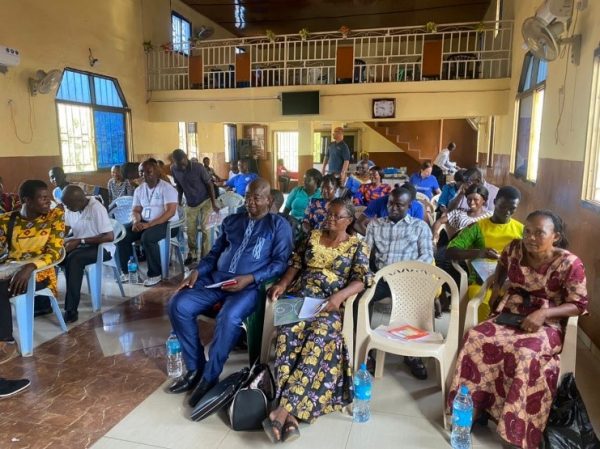 Program Expansion
WHI is now busy supporting their workshop participants' as they begin to conduct their disability advocacy outreach activities. Rob said,
"We have started follow up with the participants…will continue to build relationships, follow up on the action plans, and record activities conducted. We are working through what follow up looks like in our landscape and excited about the possibilities!"
*
Our guest author is
Lauren Blair
If you're interested in supporting one of the many children we serve, head over to our sponsorship page to learn about how you can make a difference.