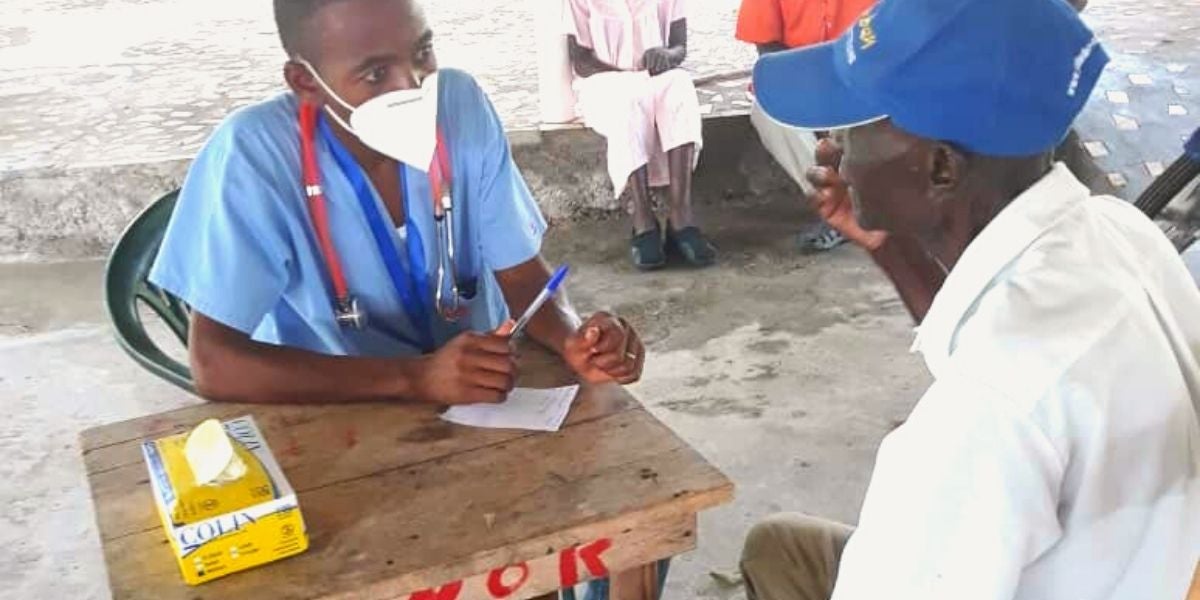 Committed to Serve: Haitian Doctors & Nurses Deploy to Mainland Following 7.2 Earthquake
When the Haitian doctors and nurses of La Gonâve Wesleyen Hospital heard about the desperate need for medical assistance following the devastating 7.2 magnitude earthquake last week, they responded – deploying by whatever means possible to the community of Les Cayes as well as other hard-hit area across the mainland.
"After three days of the devastating earthquake of August 14, 2021, the Executive Directors of the Wesleyen Hospital of La Gonâve, together with World Hope International, agreed to send on August 17, 2021, a medical team on the ground in order to provide medical care to people hit by the earthquake."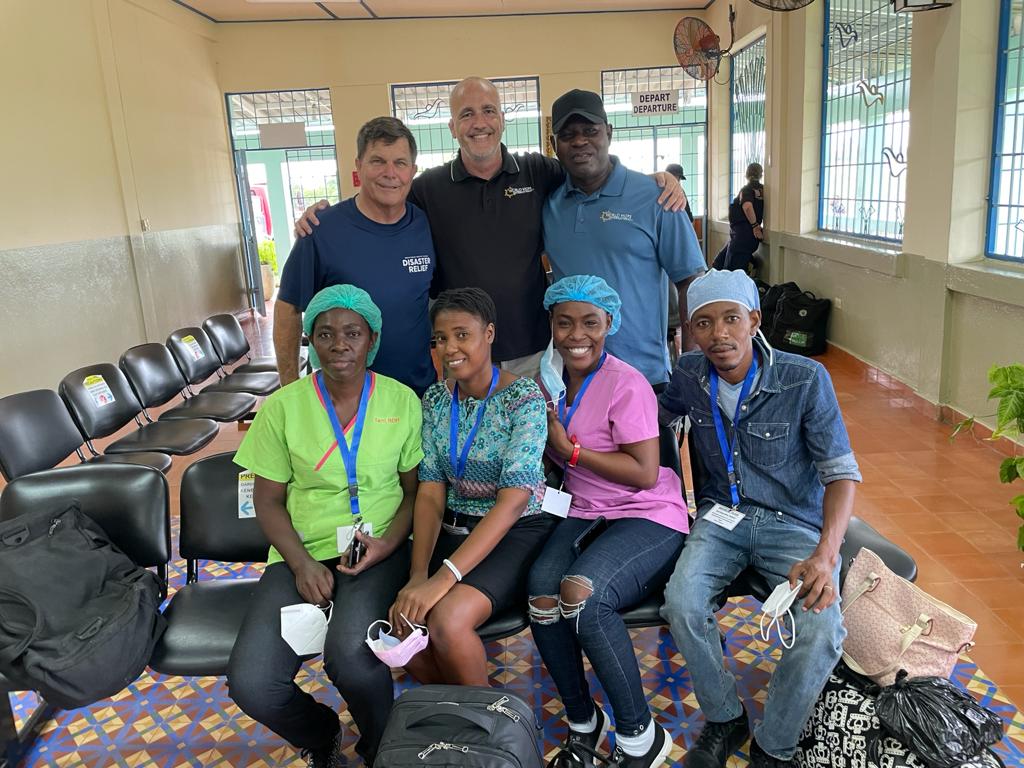 Since its founding in 1948, LaGonâve Wesleyen Hospital has had a mantra of never turning anyone away. For more than seventy years the hospital has provided basic health services through resident medical staff and visiting teams of specialists. La Gonâve Wesleyen Hospital is a faith-based hospital dedicated to caring for the sick, promoting preventative medicine, and training caregivers and technicians. It provides life-saving medical care to the 100,000 residents of Anse-à-Galets and the surrounding region. Originally established by the Wesleyan Mission in Haiti, NGO World Hope International now serves as the hospital's primary support partner.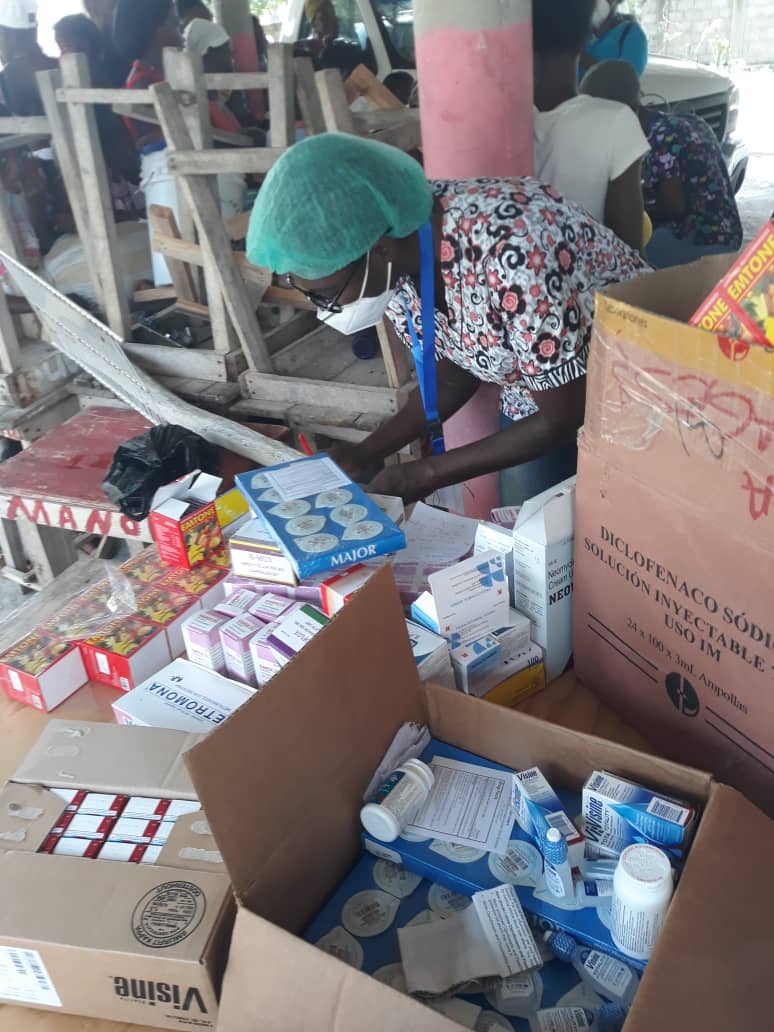 Last week's earthquake crumpled buildings; ended thousands of lives; injured countless more people; and disrupted, obliviated, or contaminated water in the impacted communities across Haiti.
Just three days after this earthquake hit Haiti, a specially formed team of Haitian medical doctors and nurses from La Gonâve flew directly into the devastated southern region of Haiti, ready with medical expertise, supplies, and a passion to help their fellow citizens. More doctors and medical staff were deployed later in the week to reach additional areas, and World Hope International has worked to ensure the supply of medicine as well as medical equipment and supplies.
In times past, many humanitarian responses in Haiti have been led by expatriate personnel and assisted by Haitian volunteers. But this week, a volunteer team of highly trained local medical professionals; equipped, commissioned, and paid by their local hospital were the first wave line of humanitarian response for the earthquake victims in Les Cayes.
Today we celebrate that since 1948, people from around the world have supported and continue to support the work of the Wesleyen Hospital of La Gonâve -training, equipping, and celebrating Haitian leaders and medical personnel who not only serve their own community through the life-saving gift of medical intervention but who are now also helping survivors from a different region of Haiti who are suffering from the impacts of a devastating earthquake and tropical storm.
This is exactly what World Hope International is striving towards as an organization and with all our partnerships; working alongside communities, local organizations, and existing infrastructure to ensure access to tools and resources and professional development and to build opportunity and hope.  
So far, the hospital's deployed teams have been able to provide COVID-19 education; information on protecting oneself during an earthquake; and general hygiene; as well as providing patient consultations; wound dressings; medication; addressing fractures, cranial trauma, contusions, traumatic conjunctivitis, ulcers, and psychological issues.
La Gonâve Wesleyen Hospital will continue to work with World Hope International and our partners to holistically respond to the medical, physical, and mental needs of the Haitian community during this time and to bring healing – and hope.