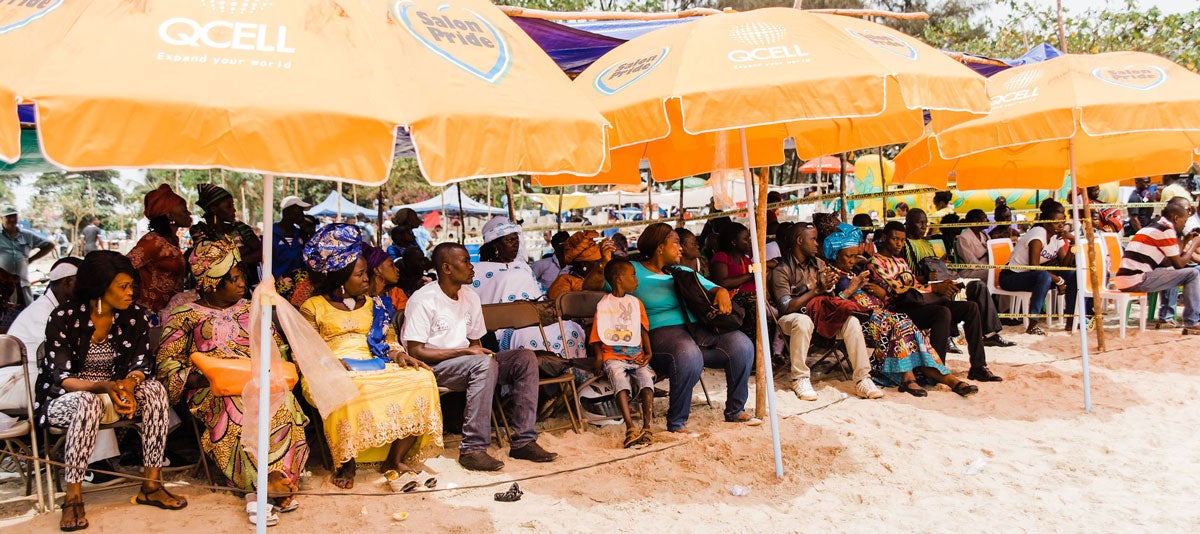 Celebrating World Autism Awareness Day with ETC
On April 2nd, 2021, the world will celebrate the 14th annual World Autism Awareness Day—a day unanimously established by the UN to highlight the need to help improve the quality of life of those with autism spectrum disorder (ASD) so they can lead full and meaningful lives as an integral part of society.
World Hope International's Enable the Children program in Sierra Leone includes overseeing the care of 75 children with ASD, providing behavioral advice and family support. Children with ASD in Sierra Leone are highly stigmatized and frequently called "crazy" or "fools" and thought to be demon-possessed. Their families often resort to chaining them up or locking them in their houses, as they are afraid of what will happen to them if they wander alone into the communities. It is unknown how many children are affected by Autism in Sierra Leone as the children are often hidden away when there is any census and diagnostics are not easily available. But it does not have to stay this way!
Enhancing Community Awareness
Despite the COVID-19 pandemic, the ETC team has managed to continue different programs over the past year and have carefully resumed most normal activities now, other than holding very large gatherings.
Anna Vines, the Program Director of Enable the Children, says "Celebrating World Autism Day is a priority for our Program. In Sierra Leone, mental disabilities are less recognized compared to physical disabilities and so making a point of celebrating this day and continuing to raise awareness about Autism is highly important. We will be organizing an educational meeting for our families to help them and their community know more about how to care for their children."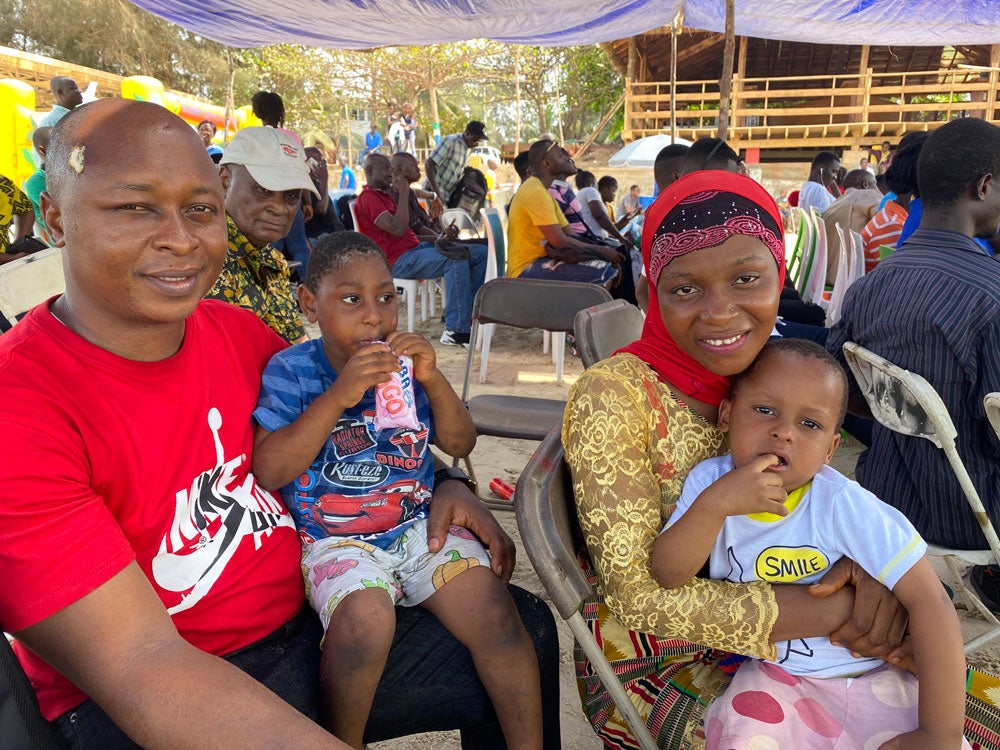 A family gathered at an annual pre-COVID-19 community event held by the ETC team in February, 2020
Everyone should have access to good health, hygiene, and hope!
Recently, the ETC team visited a number of different families and distributed dental hygiene kits. They had been donated by the Shared Blessings Global Outreach Foundation along with a toy donated by the Korle-Bu Neuroscience Foundation for children in the program.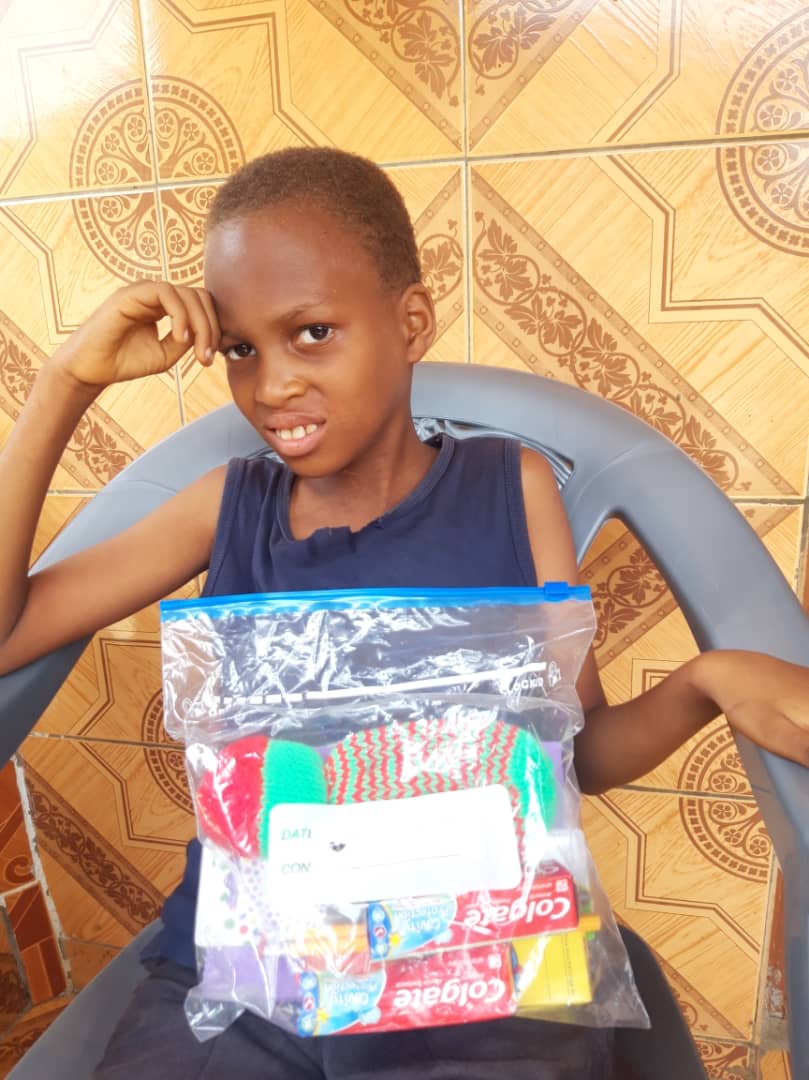 Although COVID-19 travel restrictions made it impossible to provide direct dental care for children living with disabilities in the ETC program, this ensured that the children at least received dental kits.
One child who received one of the kits was twelve-year-old Ibrahim, who has Autism.  We have been working with Ibrahim, whose family cares deeply for him, since April 2016. Ibrahim particularly likes pulling things out of bags and enjoys playing.
His mother was very happy with the dental kit, as teeth brushing is something that she really struggles to do with Ibrahim, but since she was given the children's toothpaste, he has tolerated it much better. His mother commented that she thinks that he likes the taste! This has meant that his dental hygiene is improving and his whole mouth is looking much healthier. She has messaged the team several times to say thank you!
There is a lot of work ahead to remove stigma and misconceptions and ensure that children living with disabilities or who are neurodivergent are treated with dignity and have access to opportunity and hope, too – and sometimes, but together, we are moving towards a more inclusive world where every child is not only cherished but healthy and set up to thrive.