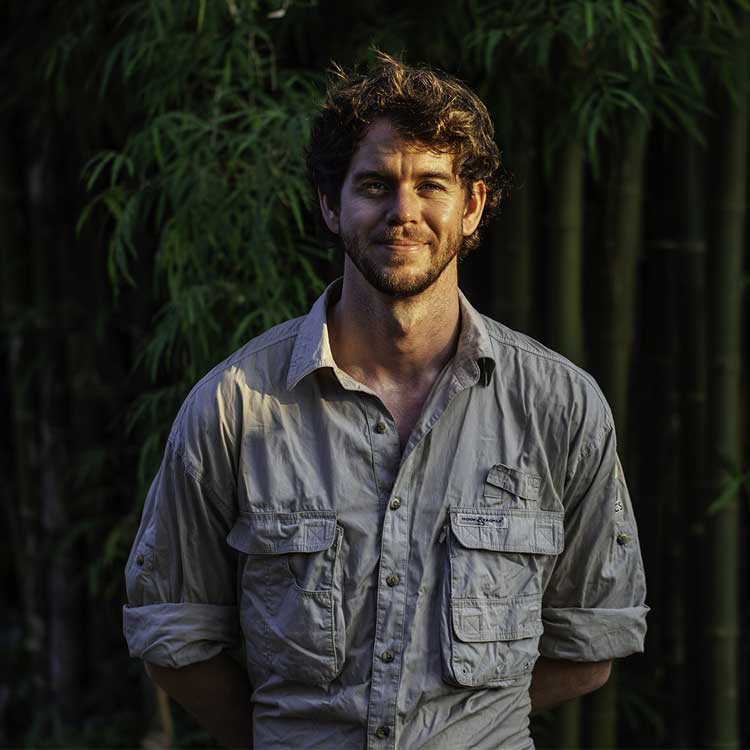 Kyle Winney
Conservation Specialist
Location: Cambodia/Mondulkiri Province
A conservation scientist by training, Kyle has worked in the UK, Cambodia, Afghanistan and the Republic of Congo as a conservationist gathering a broad range of experience in wildlife conservation research, protected area management and developing policy initiatives aimed at reducing deforestation and promoting sustainable natural resource use.
At World Hope, Kyle is leading the conservation initiative and is responsible for integrating World Hope's expertise in the market and community-based development approaches in delivering biodiversity conservation and environmental protection goals through projects such as community-based ecotourism.
Prior to joining the World Hope team, Kyle coordinated United Nations Environment Programmes (UNEP) community-based natural resource management projects and protected area management planning in Afghanistan's newest protected area, the Shah Foladi Protected Landscape. More recently with the Wildlife Conservation Society (WCS), Kyle directed logistical support to protected area operations in Republic of Congo's Nouabale-Ndoki National Park, supporting law enforcement, wildlife research, community development and the creation of nature-based tourism. Kyle has a Bachelor's degree in Zoology from the University of Exeter and a Master's degree in Conservation Science from Imperial College London.