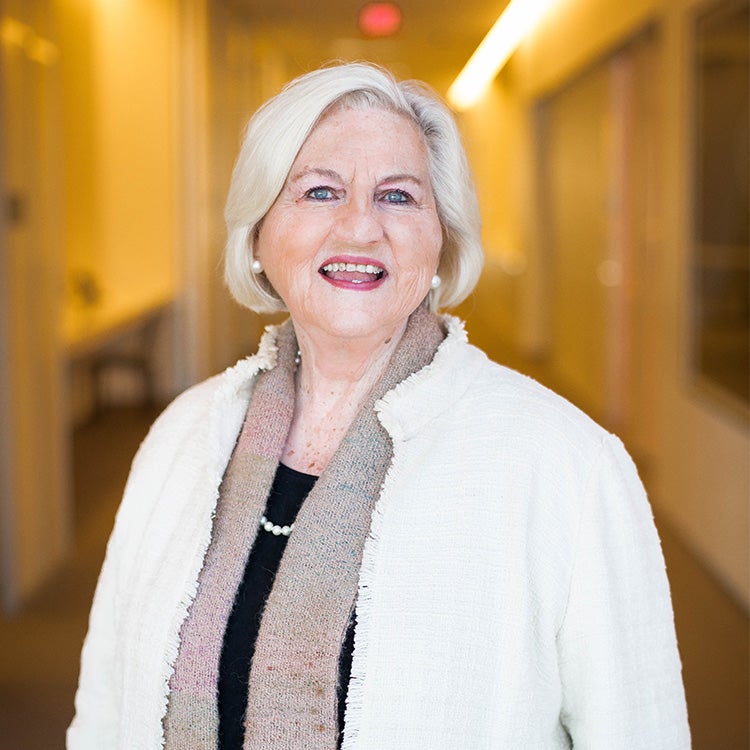 Dr. Jo Anne Lyon
Founder of World Hope International
Dr. Jo Anne Lyon is the founder of World Hope International and served as the first CEO, overseeing the mission to alleviate poverty, suffering, and injustice around the world. She holds a master's degree in counseling with continued graduate studies in Historical Theology and has been granted five honorary doctorates. Notable awards include the 2016 World Methodist Peace Award and the National Immigration Forum 2017 Keeper of the American Dream Award.
During her tenure as World Hope's CEO, Jo Anne was involved with several countries experiencing fragility, conflict and violence with a strong focus on the role of faith regarding women's inclusion. She led World Hope's multi-sectoral program work that includes market-based solutions, community development, micro-finance, health, anti-human trafficking and gender-based violence.
Jo Anne served as General Superintendent of The Wesleyan Church Globally for 8 years and later, as the Ambassador of the Wesleyan Church. She continues to hold a seat as the Founder of the Board of Directors of World Hope International and to work on behalf of World Hope International to bring opportunity, dignity, and hope around the world. 
Over the years, Jo Anne has served – and continues to serve – on a variety of boards, including Bread for the World, the National Religious Partnership for the Environment, Council on Faith with the World Economic Forum, and on President Obama's Council on Faith and Neighborhood Partnerships.  She most recently was a participant in the Ministerial on Religious Freedom at the Department of State and has participated in various multi-faith dialogues over the past years, including the Abrahamic Dialogue with Religious Leaders of Iran. 
Jo Anne and her husband, Rev. Wayne Lyon, live in the Indianapolis area. They have four children and 10 grandchildren.