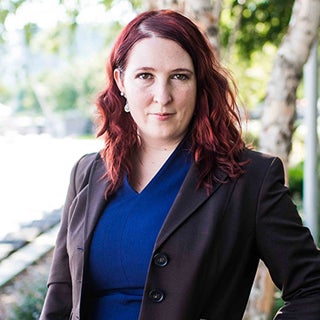 Heather Hill
Chief Marketing and Communications
Location: USA/Alexandria, VA
Heather Hill is a transformational communications leader with over a decade of experience in the nonprofit, public, and private sectors. Heather's work has been featured in The Washington Post and on Fox5 TV. Notable awards include, 2018 Alumni Appreciation Award and 2019 finalist for the Washington Women in Public Relations Emerging Leader Award.
Heather has served in communications at the US Agency for International Development (USAID), the US Department of Housing and Urban Development (HUD), and the John F. Kennedy Center for Performing Arts. Heather is passionate about Human Rights and is currently the presiding Chair of the Human Rights committee on the Board of Directors for the United Nations Association of the National Capital Area (UNA-NCA). In this role, Heather leads a team of dedicated members in collaborating with State Department and UN officials, the diplomatic community, as well as local NGO's, think tanks, and agencies to publish articles and reports, host events, and advocate on vital human rights issues.
In her current role at World Hope International, Heather heads the Communications Department, leading the global alliance's media, marketing, advertising, website, and communications efforts across 20+ countries. Multilingual and multicultural, Heather leverages her lifetime of experience living and working across four continents to skillfully navigate complex, global strategy. Heather holds a master's degree from Vermont College of Fine Arts and a bachelor's from Houghton College, for which she now serves on the Alumni Board.